Browsing articles in "Hard cock"
Spread Legs hard tranny cock and now Im ready for action! Well I am back to show you another photo of me. I found it hot and gave it an appropriate name dont you think? Spread Legs hard tranny cock is the name if the set and as you can see it matches 100%. I opened my legs and while the camera was rolling my cock got hard. Sticking straight out in the sun and wind. It was like having your hot mouth on my cock. What a treat.
The only other thing I needed was something to squat down on and I would have cum!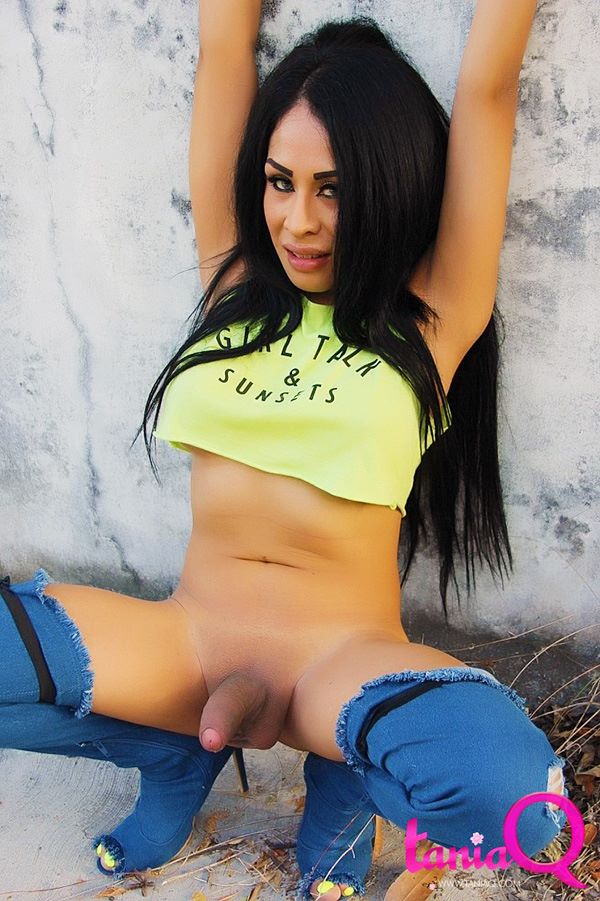 My site is filled with UltraHD photos and also videos that you will love. So join me right now. Make sure and message me and let me know if you will be visiting Mexico any time soon so we can film Together!
Furthermore if you want other samples of me, just click here!
Dildo Masturbation. It means I was stroking my ass! Thats right guys. I got this hot brown dildo and stated to stroke my ass with it. For me, I call it Dildo Masturbation! Im not sure how you refer to it but it means a lot of pleasure. My cock gets worked by my hand and my love hole gets stroked by the dildo going in and out. It also goes as deep as I want to to go.
I can use the head of the dildo to part my hole. Or I can also shove it deep in. It gets wider as it goes in so it stretches my lips and makes them ache for more.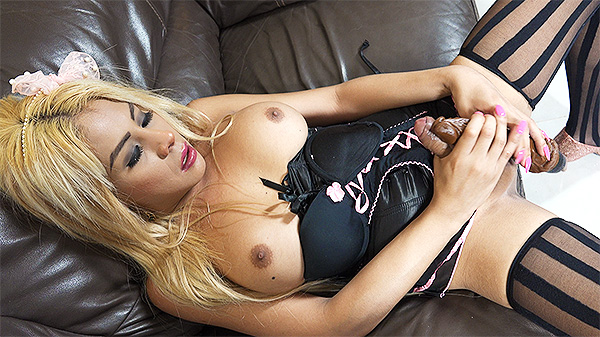 If you want to see the whole movie and get off with me. Click here and join my members area.
Or if you are not willing to spend any money. You can check out some of the free samples here. But I will say this. Trans Girls like men that spend. 🙂 Hint Hint. Wink Wink!
Tranny Boots on long tranny legs! Check out TaniaQ's Tranny boots! They make her legs look longer and tighter and they bring attention to that swinging cock. And TaniaQ has a nice cock on her that is well worth paying attention to. Also, do you like the look of boots on a woman? Most men do and they always want more. So take a look at this set and come and see more of it. These photos are only in her members area.
Click here now and see the rest of this set!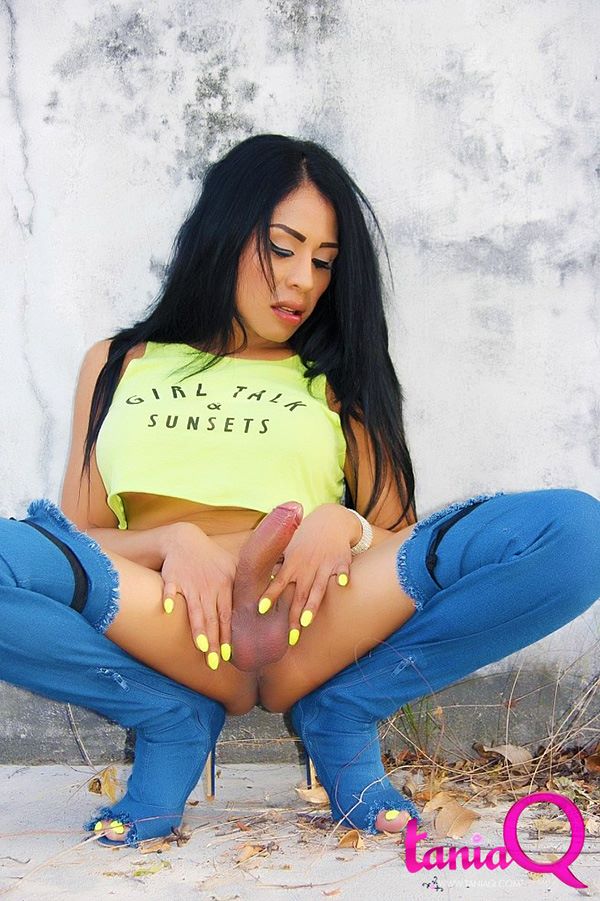 For more of this set, you need to click now.
Also you can rate and comment on the sets in her members area and also on this site.
Sucking Tranny Cock! TaniaQ is ready! For that matter I am always ready to have my cock sucked. For those of you that love sucking tranny cock! Come and get me. I would gladly pull over and let you suck me off. Just look how hard my cock was when I got out of the car for this photo session. I had been thinking about a guy or a couple of men sucking my cock while driving!
Check out my members area right now and send me a message. Also enjoy some of my movies!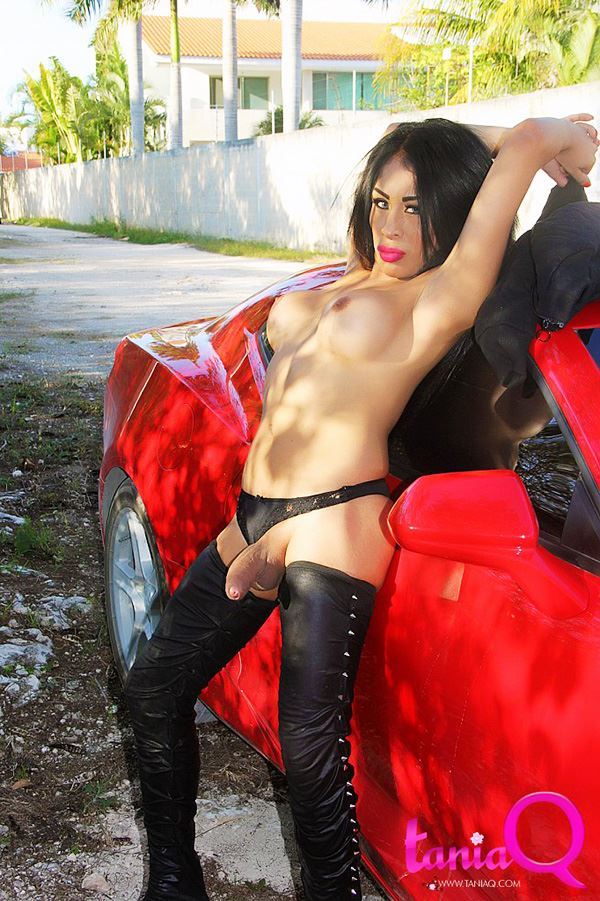 So the next time you get to suck some cock. Make sure the tranny girl is nice and hard. Do what ever it takes to make that happen!
Stick your finger into her ass! Or you could also let her stick one in yours while to nibble on the head of her erection!
Click here to see some other hot samples of my cock!
Categories
Hot Sites to check out!