Black Stockings! And some damn sexy lingerie! So, how do you take your black stockings. With or without long legs? In addition to my black stockings I have some nice lingerie in this photo set. So take a few minutes to look this photo over! Let me know what you like the most! Because I would really like to shoot more photos in that! Anything to please you!
Because my fans love the lingerie I like to pose in it for you. I want you to be happy and and horny! So make some comments here and let me know what you want to see. While you enjoy this photo below remember that the ones in my members area are bigger. And also much better quality. This is just a sample to tease you!
Personally I like the look and feel of black stockings or any color for that matter. They are so sexy and feel so good. If you want me to wear something special for you, just let me know what they are so I can get them. Or you could also bring them when we meet! That would be HOT!
I also like the idea of flashing! Maybe I should flash people in an outfit like the one below? What do you thing. So hot and sexy but do you think it would cause problems?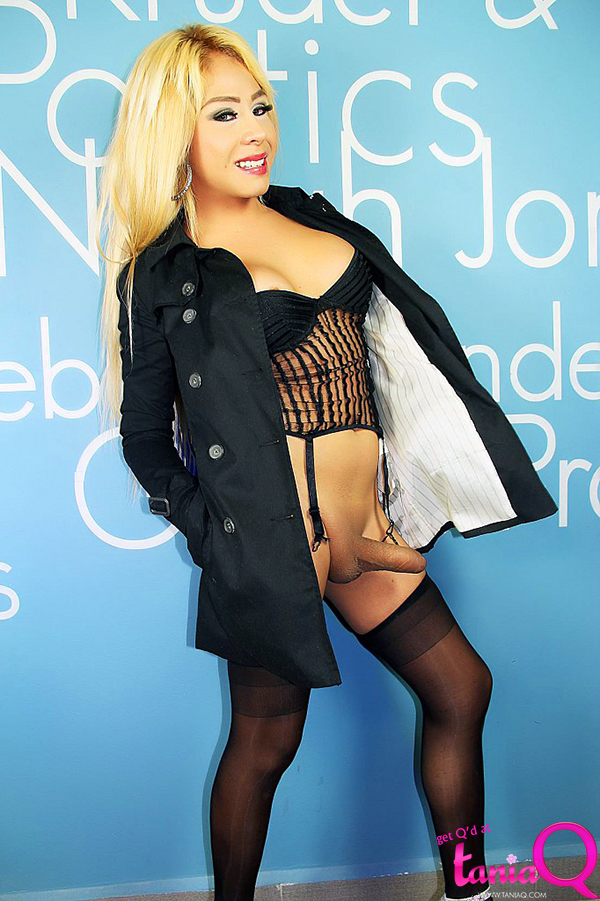 The next time you see a hot tranny in Black stockings or any other color make sure to compliment her on how sexy they look. She will be very happy.
To see the rest of this set of me, Join my site right here and don't miss out. If you have not taste me its about time that you do. So take a minute and join me and then lets hook up soon!
Hot Sites to check out!
Categories