High Heels and Tranny Cock.
What does one have to do with the other? High Heels and Tranny Cock? Nothing but they look nice when they are both in the same photo. Take a look at my photo below. I was working for a photo guy and he had me on the balcony of his condo. Strangely the way the building is built its easy to see onto each others balcony and there was a guy watching us do the photos. This of course made my cock even harder than it would have been. Especially because the guy could see me very clearly and started wanking while watching.  His cock kept getting stiffer and so did mine until I just needed to cum. My balls hurt so bad watching him.  It was So hot.
Click the image below to see more of this photo set. Also do not forget to rate and comment in the members area.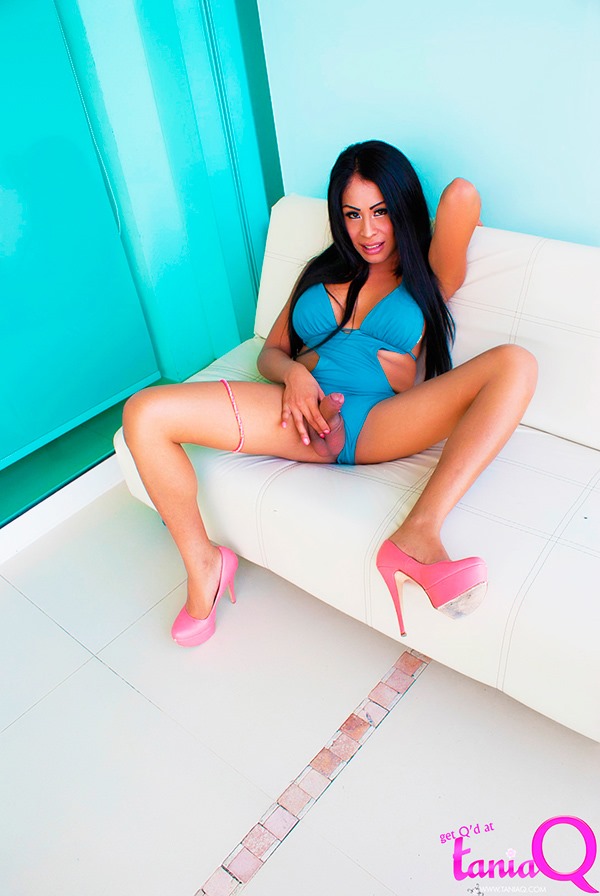 Also please do me a favor and make comments below. I want to know what you guys think about the color of the swim suit I am wearing in the photos. Personally I think it looks amazing on my skin. Let me know what you think.
XOXO
TaniaQ
Hot Sites to check out!
Categories