Panties! I love panties. The way they hold my cock when I have on a skirt. It feels so sexy. I often end up getting an erection when I have on panties and a skirt! Mostly when I walk any sort of a distance. Then I fan? have to sit down and hide my cock! Until it gets soft again so I can keep walking of course.
I think it has something to do with the way the fabric of the panties caress the head of my cock. It tingles. Some times so much that I end up taking my panties off. But normally I can just wait it out. If that does not do it, I hide my erection with my purse until I can get to the bathroom to masturbate.
That always gives me a 10 to 20 minute window before my cock is hard again. Yes gentlemen its a real turn on to wear them. If you see me in the mall our out in a skirt you can bet I have on panties. Walk by! See if I have a hard on. Make sure to say hello. Be polite and you might get the time of your life. I don't mind flashing my cock in public to fans. So lets see what happens. It might fulfill one of your fantasies. I know it will mine.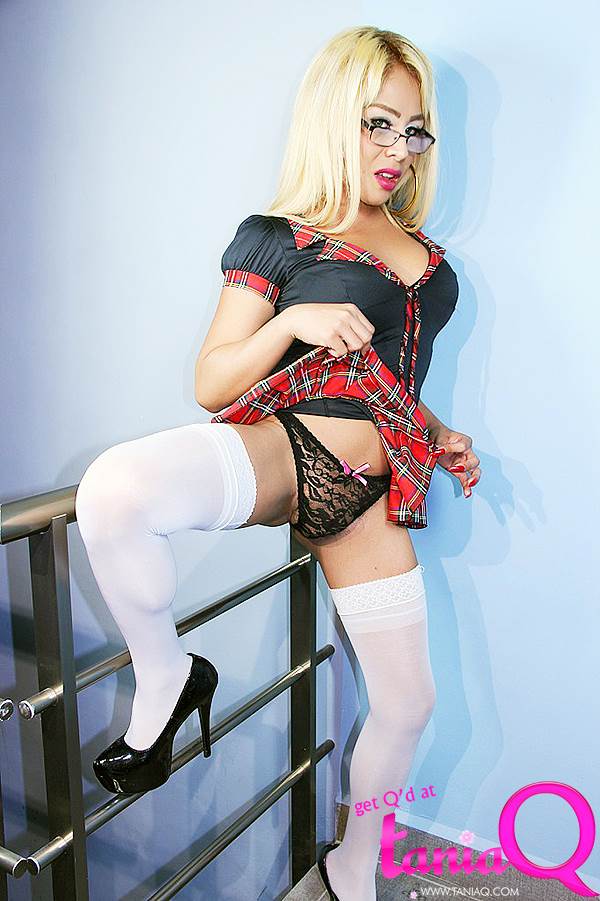 So. What kind of panties do you want to see me in? Or maybe you would rather see me out of them? Also what kind of skirts do you like? For me, the shorter the better! ?
Oh and while you are looking. Reach up and caress my package and make me hard. PLEASE!
If you have never thought of it, you might want to consider what you want me to wear in movies. If you send me the clothing I would be happy to make the movie fast. Other wise just post the idea here in a comment. I will then make the movie as soon as I can.
Hot Sites to check out!
Categories