Titty Flashing outdoors! With TaniaQ! I dont think I ever go to a park or a public place where I don't end up doing some Titty flashing outdoors.
For one reason or another a guy is always staring at me! So I flash them my tits. Sometimes I will even flash them my cock. I guess it just depends on the guy and how hot I am at the moment.
Dont you also think its always fun to flash and watch people ask for more? In fact when they ask for more that is when the real heat starts. I usually invite the guy or guys to sit with me so they can touch me. I of course do a lot of touching as well and we often sneek off so we can suck and fuck each other. Getting off is my biggest desire.
Click here to check out the members area of my site.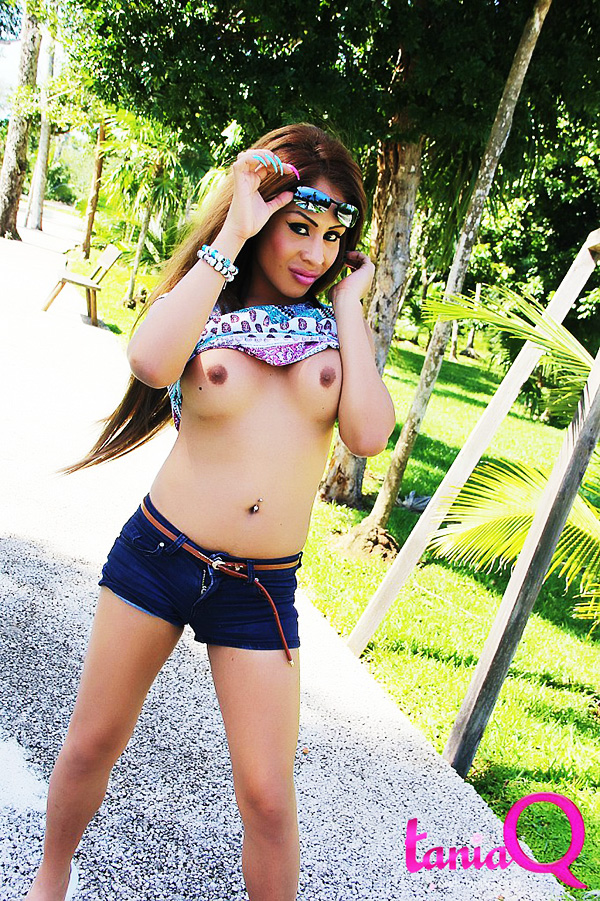 Further more its a turn on to me to know that people are watching and they always signal to see more.
Come into my members area right now to get the rest of this photo set. Click here.
You can also check out older posts on this blog by clicking here.
Hot Sites to check out!
Categories