Browsing articles tagged with "Upskirt Archives - TaniaQ. Latina tranny and wild sex girl"
Now I am sure we have talked about this topic before. However, when I saw this photo and the set it is in, I just had to share with you once again. Spread tranny legs are such an invitation to a lot of people and most of you do not really know about it. Trans girls usually have to be more careful about how they sit. As well as what they wear in public. After all they need to rely on their panties keeping their cock tucked back an in place. Most of the trans girls that is. Some are different.
Take a look at this photo of these Spread tranny legs. Yes that is TaniaQ and she is showing off another one of her sexy outfits. But the super hot thing about this is, that she actually will wear this to a club in public. Not just the high heels, stockings and short skirt and short top. But also those lace panties. And whats so hot about those panties? Well they are not the kind that can control her cock. That means if she gets hard her cock will either pop out or rip them open.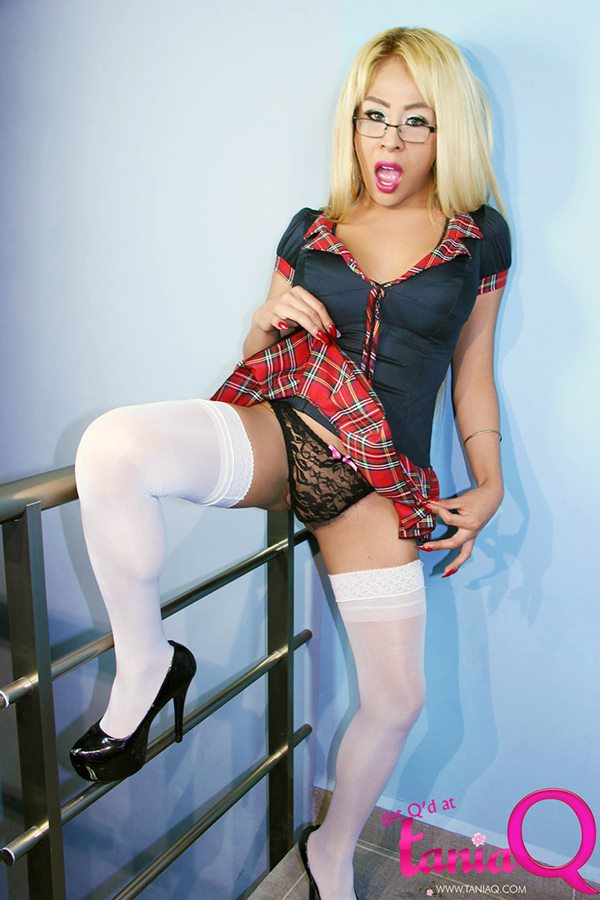 Now one of the hottest things about these spread tranny legs. Is simply that TaniaQ will do this in a public place if enough people want to get hot and have some fun.
OK so no this is not a traditional upskirt photo. In fact that is not even a skirt. But it serves our purpose on many levels so that is what we are going to talk about right now. And this is kind of hot once you engage your brain and your cock at the same time.
In this Upskirt photo we have TaniaQ actually wearing a piece of lingerie. But its hot and kind of looks like a very small dress. So lets go with that! The idea is not to see what is up under her skirt. But to imagine it. Of course I am going to give you a little help because I know what is in the next photos. Now, close your eyes. Think about her from her feet up. She has on high heels. Her legs are long and have a fair amount of muscle. They are firm and tan. Let your thoughts go up and as they do they brush the skirt.
As the skirt flips up just a little you get a peek of Tania's tight little ass. You can see a perfectly shaped ass cheek. Round, tan and very firm. Your mind reaches up a mental hand to caress her ass. As your mental hand goes up, the front of her skirt flips up. Hanging there is 9 inches of a fat cock. Its not hard yet but has started to thicken. The head beginning to swell. Can you see this in your mind?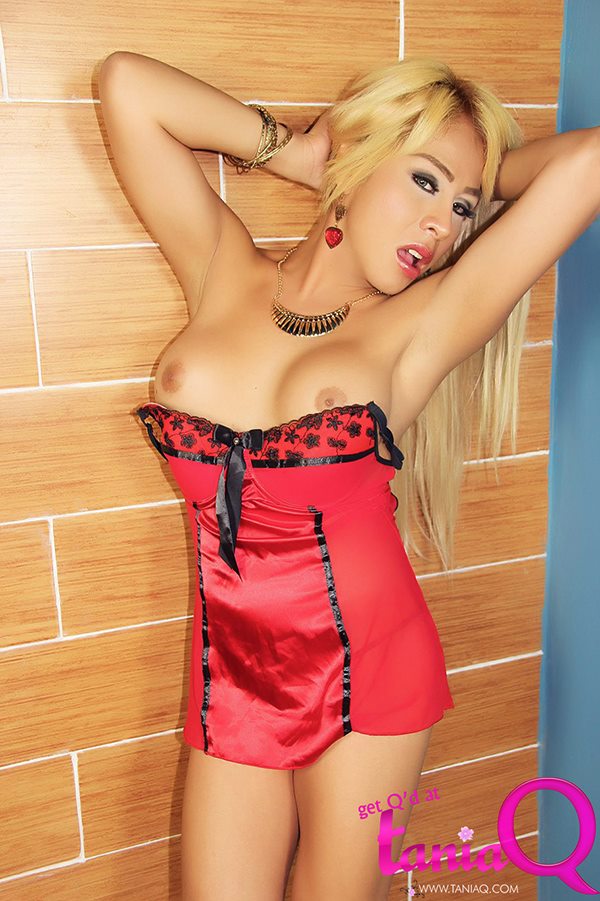 Then click on the image right now to see exactly that!
Hot Sites to check out!
Categories