Browsing articles in "Tits"
Two Sexy Trannys. TaniaQ and Angeles Cid. So when it comes to two sexy trannys, what do you think of TaniaQ, and Angeles Cid? So now that you see a hot option for a set of photos, do you also want to know there are hardcore scenes of these two together?
Both have big cocks and also love to fuck and suck. They also enjoy fucking women and trans so that makes them perfect.
Just imagine going to meet a girl for some fun. When you arrive she tells you oh, by the way I have a girlfriend here.  And then one of these two sexy latina babes walk up and say hello. Can you just imagine how you would feel? Now think about if the offer is made to fuck and suck both of these beauties together. Each girl has a big cock in her own right. And also each has a big set of titties on her. So what would you do?
Dont choose between them take the time to enjoy them both in the members area of TanaiQ.com.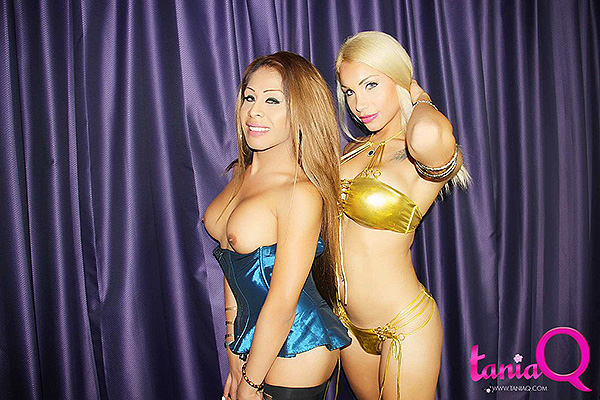 Both of these two sexy trannys want you to drop in and say hello.
Check out other posts on this page by clicking here.
If you also looking for webcams we have a great place to check out. Click here.
Once again I have a hot photo to share with you and I hope you like this one. I know you cant see the heels in this photo but you can in the rest of the samples as well as in the rest of the set. Panties stockings and heels is the name and I called it that again for obvious reasons.
I actually take a dip in the hot tub with this outfit on because I wanted to see how transparent it would get. I think it actually came out pretty sexy. But your going to have to check out the rest of the samples for that or the movie. Either way your going to end up playing with your cock looking at the Panties stockings and heels set. And that's ok because I am pulling on my cock looking at it as well.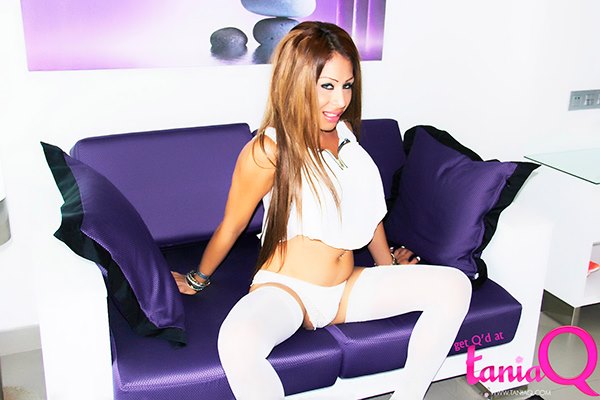 Oh did you also notice in the photo how my panties look? Thats because I had not tucked my cock back like normal. I just rolled it into the panties and then started posing. It was a lot of fun and I got hard so fast because of that. But its something you need to see for yourself.
SheLesbian with TaniaQ! Hey guys its me again TaniaQ and I wanted to share another sample of a photo set and movie that I did. This one is SheLesbian, and as you can see there were 4 of us that night. Naomi chi, Nina StrongHold, and Nikki Montero! And of course myself. It was a cock sucking good time and you will love the movie as much as you love the photo sets.
Click now to watch this amazing Trans Lesbian action!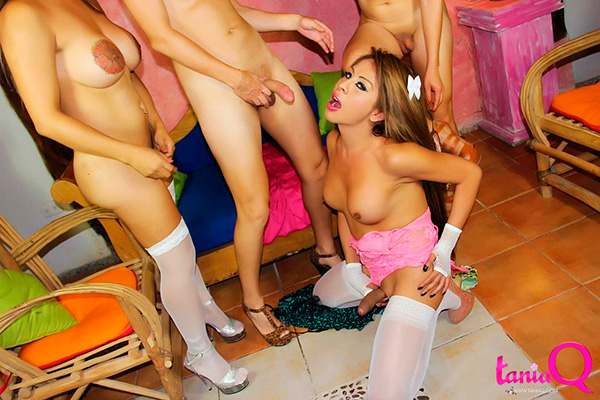 These girls are all hot and they all have their own Websites. So sit back and enjoy this action then check out my members area.
From there you can also check out the other girls sites as well
For those of you that cant afford a membership right now. Check out free lower quality samples of me naked.
Tranny Orgy! TaniaQ, Nina StrongHold, Nikki Montero and Naomi Chi! So who else would love to have a tranny orgy? If you could get your hands on me, also Nina and Nikki and maybe Naomi, would you dive in cock first? Maybe you would like us lined up behind you to pound you ass in a train! Well we would love to do it with you. To give you a taste we have this photo set and also the video to go along with it. Its wrapped up nice and neat in my members area.
Click here now to join and watch the movie!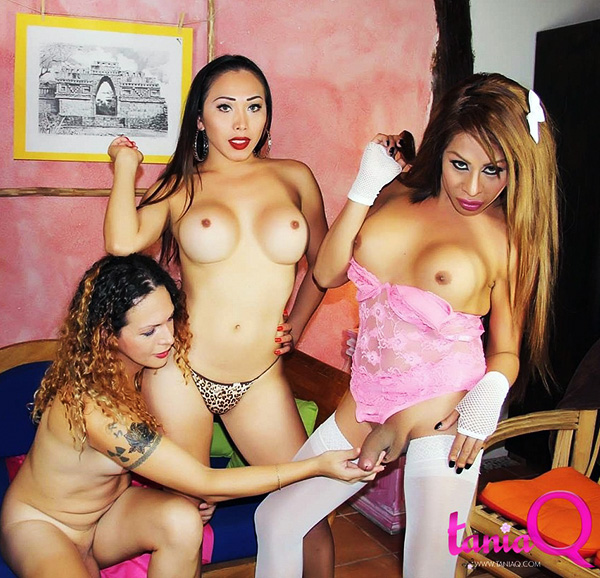 If you have never had a chance to watch or be in a trans orgy or similar. Now is as good a time as any.
Join my site and watch two different orgys with the same girls. It was hot and your going to love seeing them!
click now to join.
Or you can also surf around my blog for more samples of updates I have in the members area.
XOXOXO TaniaQ!
Hot Sites to check out!
Categories