Browsing articles in "Tits"
Tranny tits!
And notice a whole lot more in this photo! This of course is the amazing TaniaQ and she has her perfect tranny tits exposed once again. Did you also note that she is outdoors? Yep and that's her juicy cock hanging down! Can you imagine walking or driving by the location and seeing Tania pose like this for the camera? How hot would that be? What would you do?
For those of you who do not know! This is TaniaQ! She is the amazing Mexican tranny babe that keeps popping up all over the internet. If you have to ask yourself why then you have not looked. With Round tits and also a thick cock she is perfect and horny as hell. Tania is also always on the lookout for some fun. So if you are in her area make sure to say hello and maybe you can star in a video with her.
Click here to join TaniaQ right now and have some fun with her!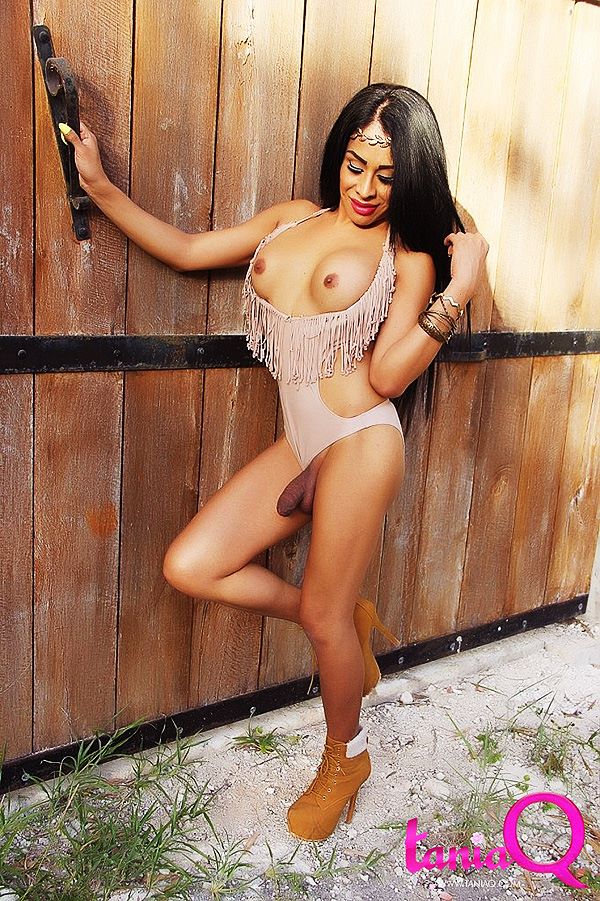 Do not forget to play with those amazing tits as soon as you can get them into your hands.
Further more if you want to see other samples of TaniaQ, just click around here on this site.
Hard Nipples and boots! Yes I said boots! But I am certain your focus is on my hard nipples! Or at least I hope it is! If your a boob man you just might enjoy mine. They are very firm and my nipples get nice and hard when someone touches them. So yes that means that when this photo was taken someone had been touching them. Or maybe Kissing or licking them.  So tell me, are you into boobs? Or do you want to play with my tight little love tunnel?
Did I also mention that my tranny tool is a pretty big one? Its just at 10 inches long and very fat.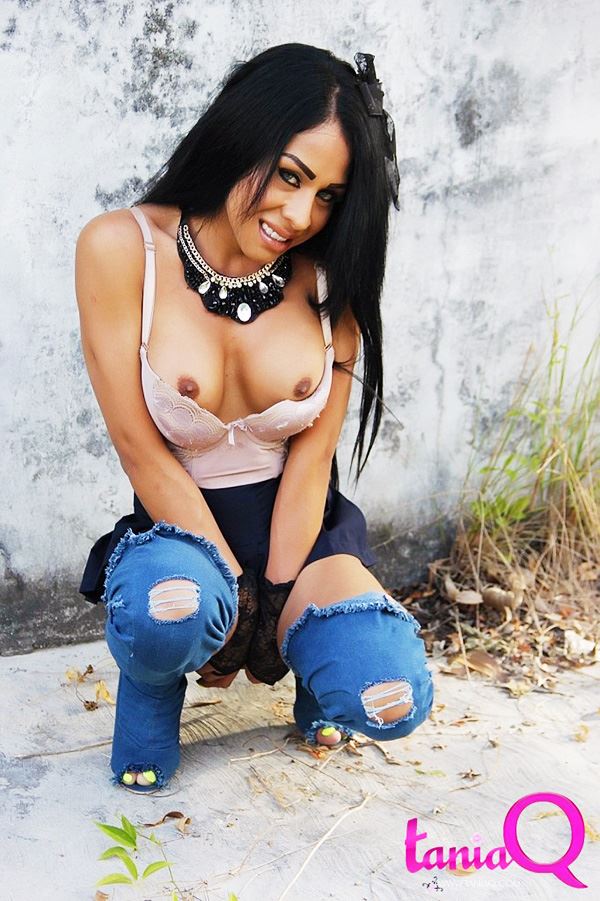 For those of you who like soft care photos and videos. I have them. But I also have hardcore and toys.
Let me know what you prefer and maybe you can even come and shoot with me? I am always looking for a hard man to shoot with and play with. We can get into some hot and hardcore fun on camera. That of course adds to the pleasure of it.
Click here to join my members area now.
Or surf some older posts on this blog. Also make sure to rate and comment as you go.
Hard Tranny Cock! Ready for you to sit on! Well guys in case you had not noticed, my hard tranny cock is more than ready for you to sit on. I don't know what it is about me! But my cock is hard all the time and I just need to cum. If you get me off, then my erection goes down for an hour or so. But also when my cock is soft my tight love hole starts to pulsate with desire for a ramming. So make sure your still hard to fuck me!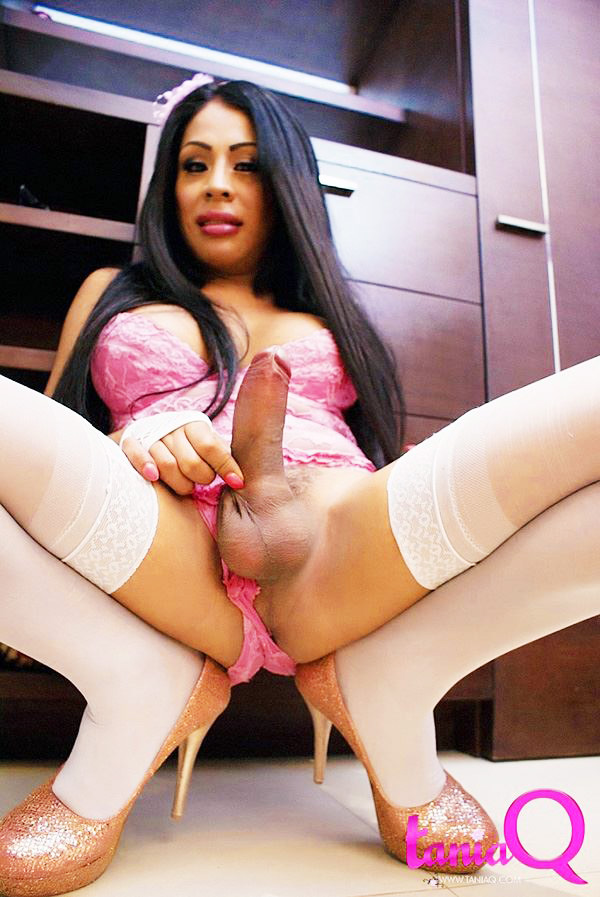 Click here to join my members area and see this photo set and also the videos.
Or you can surf for other hot samples of me on this blog by clicking here.
Come and meet me and lets have fun.
TaniaQ Spread! Come and get inside me! If you are more of a looker than a doer. Then you will love my website. My name is TaniaQ and this is me below. TaniaQ Spread! I know some men love trans girls to look at and masturbate to. I'm perfectly happy with that. So get your cock out and then join my members area for my photos and also my videos. But for those of you who want to fuck. Look me up. I am TaniaQ and I am available. Especially if you want to star in a movie with me. No face shown is perfect. I just want your hard cock. And if your willing that tight ass hole you have.
Click here to join my site. Don't for get my name is TaniaQ!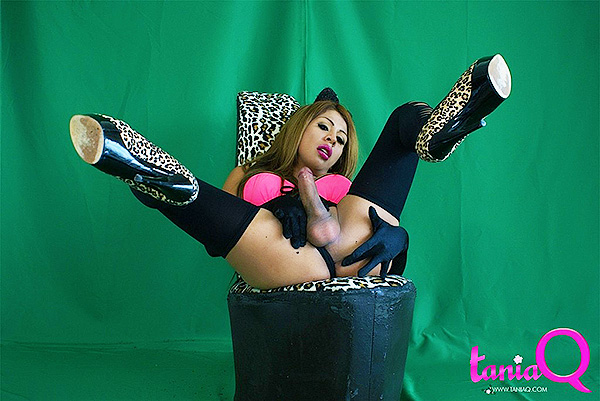 If you want to see more of me use the link above.
But if you also want more samples I have those right here!
Kisses and also hugs from me. TaniaQ
Hot Sites to check out!
Categories