Browsing articles in "Tits"
Sexy Tranny Bikini with TaniaQ! First of all we have to ask ourselves if there is such a thing as a Sexy Tranny Bikini! Based on the research. NO there is not. Its just a nice bikini! How ever as you can also see with a sexy tranny in it! It sure looks different and hot. Another thing, for those of you who are not sure. This is TaniaQ and once again she wants to get naked for you. Further more she wants to have some fun. And with TaniaQ fun usually means sex. So get the lube out and decide if you plan to be the top, bottom or also if your interested in both!
Click here to join Tania Now!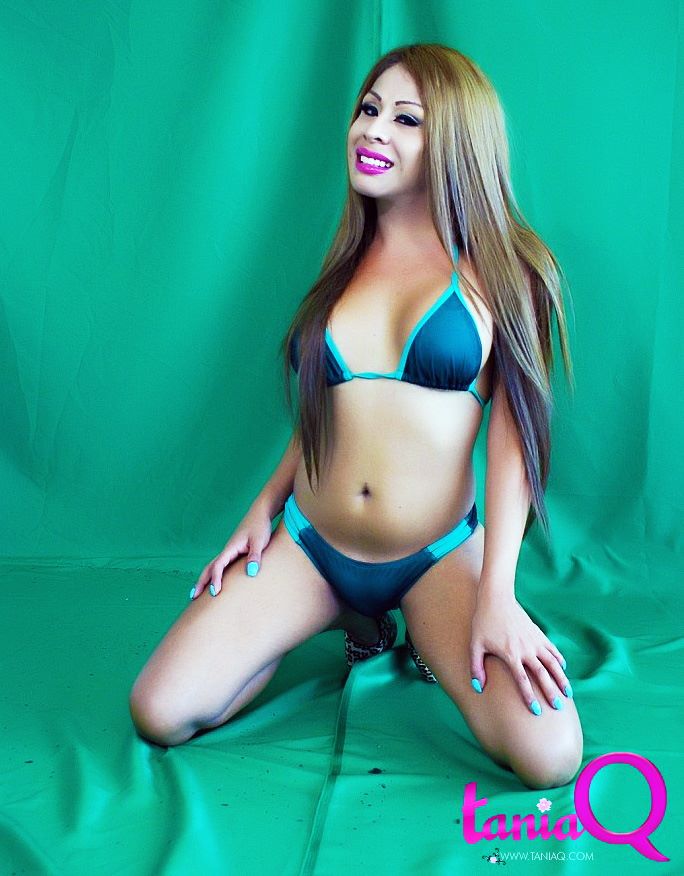 For more of this photo set you must follow this link!
Other wise you can surf around this site for more samples of TaniaQ!
Hard Tranny Cock! Ready for you to sit on! Well guys in case you had not noticed, my hard tranny cock is more than ready for you to sit on. I don't know what it is about me! But my cock is hard all the time and I just need to cum. If you get me off, then my erection goes down for an hour or so. But also when my cock is soft my tight love hole starts to pulsate with desire for a ramming. So make sure your still hard to fuck me!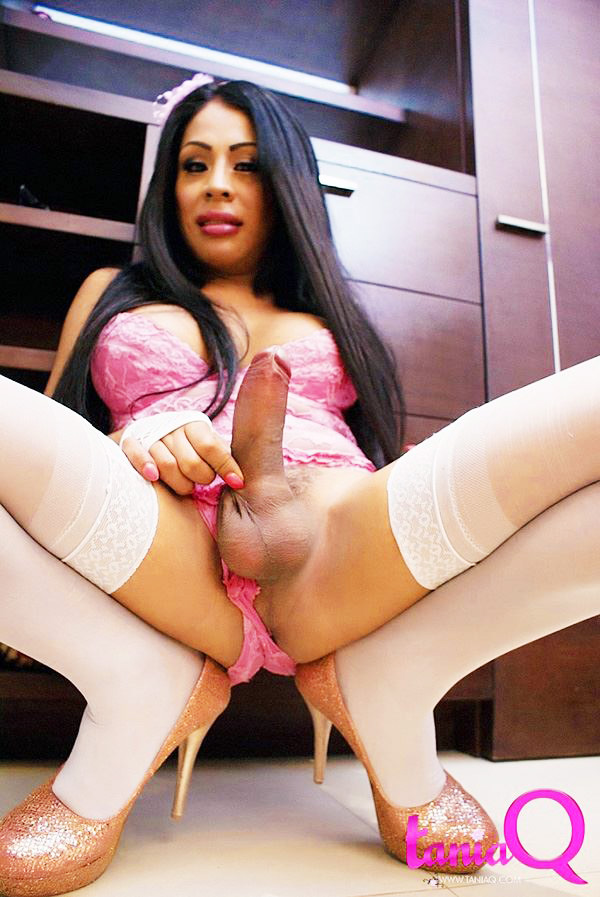 Click here to join my members area and see this photo set and also the videos.
Or you can surf for other hot samples of me on this blog by clicking here.
Come and meet me and lets have fun.
TaniaQ Spread! Come and get inside me! If you are more of a looker than a doer. Then you will love my website. My name is TaniaQ and this is me below. TaniaQ Spread! I know some men love trans girls to look at and masturbate to. I'm perfectly happy with that. So get your cock out and then join my members area for my photos and also my videos. But for those of you who want to fuck. Look me up. I am TaniaQ and I am available. Especially if you want to star in a movie with me. No face shown is perfect. I just want your hard cock. And if your willing that tight ass hole you have.
Click here to join my site. Don't for get my name is TaniaQ!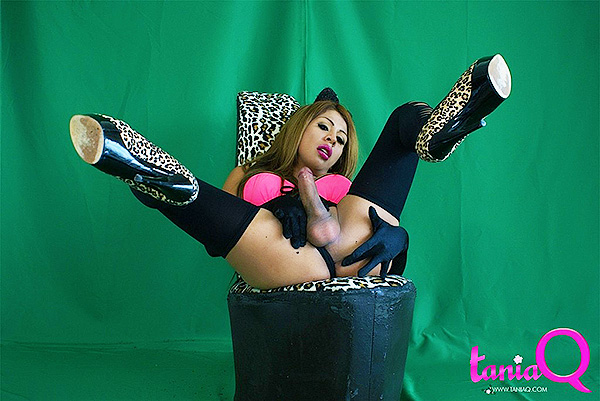 If you want to see more of me use the link above.
But if you also want more samples I have those right here!
Kisses and also hugs from me. TaniaQ
Two Sexy Trannys. TaniaQ and Angeles Cid. So when it comes to two sexy trannys, what do you think of TaniaQ, and Angeles Cid? So now that you see a hot option for a set of photos, do you also want to know there are hardcore scenes of these two together?
Both have big cocks and also love to fuck and suck. They also enjoy fucking women and trans so that makes them perfect.
Just imagine going to meet a girl for some fun. When you arrive she tells you oh, by the way I have a girlfriend here.  And then one of these two sexy latina babes walk up and say hello. Can you just imagine how you would feel? Now think about if the offer is made to fuck and suck both of these beauties together. Each girl has a big cock in her own right. And also each has a big set of titties on her. So what would you do?
Dont choose between them take the time to enjoy them both in the members area of TanaiQ.com.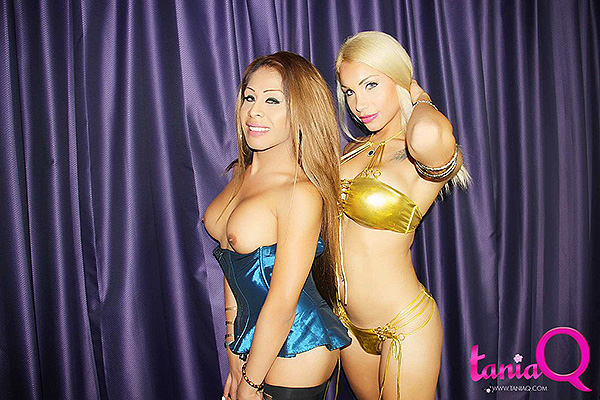 Both of these two sexy trannys want you to drop in and say hello.
Check out other posts on this page by clicking here.
If you also looking for webcams we have a great place to check out. Click here.
Hot Sites to check out!
Categories