Browsing articles in "Skirt"
Short Skirt! I for one love them and also everyone of my girlfriends does as well. They love skirts and thethis is the one that they always want. For some of us we have motives that are different. Some girls like a nice skirt to show off their legs. Other girls like the skirt to show off their ass! Me, I like a short skirt for easy access.
You can also get into my ass from behind without having to strip my clothes off. Also you can drop down on your knees and suck my cock by just lifting the front of my skirt. Sound like some fun to you? Finally, a sexy skirt just looks very nice! Lets not forget that other ladies also like to look at women in skirts.
I think that part of it is a competition thing. But with a tranny, there Bikini! is no competition. We win hands down because we have something they don't. We have a cock hidden and guys know where to go and look for it. You also know what to do when you find it. Either work it with your hand or your mouth. Because one way or another we want to get off as well.
When you find the right tranny girl in public with a short skirt on, be nice and tell her how great she looks. Also make sure to compliment her shoes and other clothing as well. Most of the girls will be glad to chat with you and you them know this almost always leads to fun!
Come and lick my legs from my feet to my tight ass hole. I want to feel my cock grow hard as you work your way up.
I know my girlfriends get hot just chatting and talking with men and that leads to wild sexy parties and . Oh wow, Im getting hard. Can you come and re leave my tension in my cock before it lifts my skirt?
Slutty High Heels and stockings. Well guys. As you most likely already know, my name is TaniaQ. And yes that is me in the photo below. I was posing in my Sluty High Heels and thought that I would share a photo from the set. I hope that you like it as much as I do. Its very sexy and I was really turned on shooting this set. My cock was really hard and ready to fuck some ass that day.
I guess I always get really horny when I shoot photos and videos. So come and shoot with me some day. Then we can fuck really hard.
Click the image below to check out my website tour.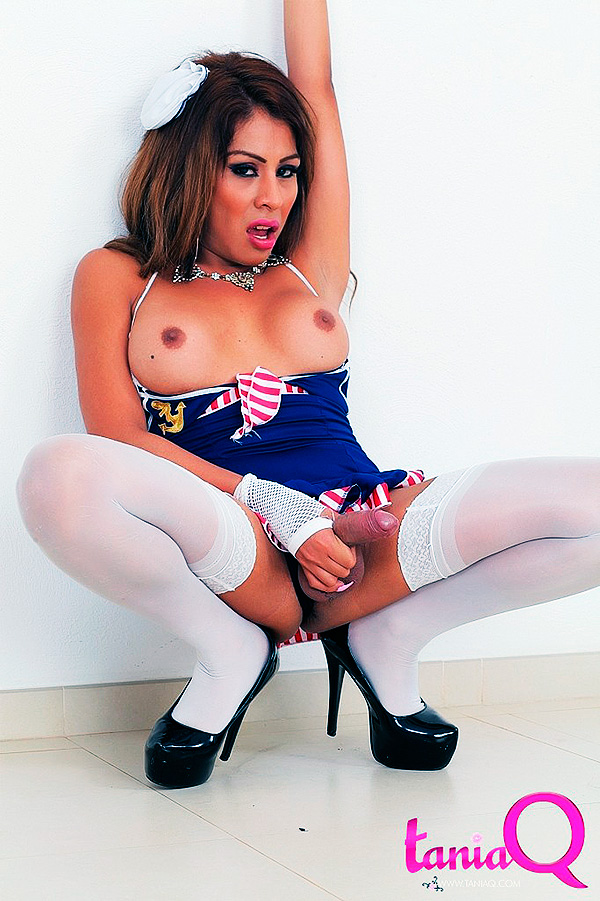 Click here now to join me and see the rest of this photo set.
Other wise you can see more sexy sample photos and videos of me here on this site. Just be sure to understand that these are lower quality than the ones in the members area.
Big Cock Upskirt Tranny! Can you see how fat my cock is now. I think it comes from being sucked a lot. Also from stroking it so much. I am always very horny and need to get off and its one of the reasons I like to wear skirts.
A short skirt allows me to have photos like Big Cock Upskirt Tranny! And I adore having upskirt shots taken. Even if you dont have on a camera I will show you what I have swinging. Come and see for yourself.
Click now and check out more Upskirt tranny photos and movies.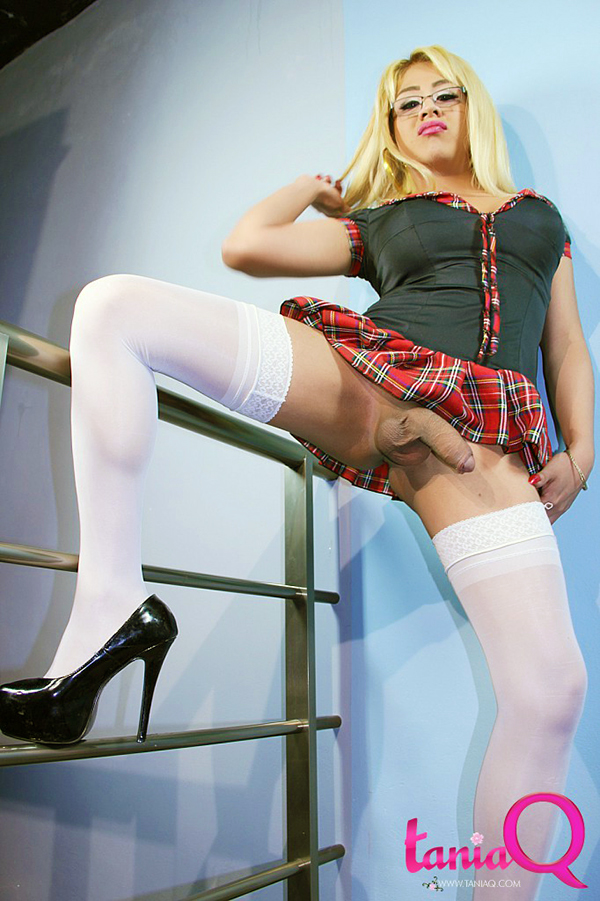 Do not miss out on playing with me. Im hard and ready for action and need some strong man cock inside me. So come and join me right now and lets fuck.
Otherwise you can also just surf some free samples of me naked and hard.

TaniaQ hard Cock trans. So guys you have been looking for the right trans girl? Well here I am. I am TaniaQ hard Cock. Or at least that's how a lot of my fans refer to me.  If you really want to find out for yourself lets get together!
Take a look at the photo below. I was making movies when a fan decided to chat on the phone and have phone sex. Of course that got my cock hard to so we grabbed it on video and now you get to enjoy it!
Click here to watch my hard cock throb for you.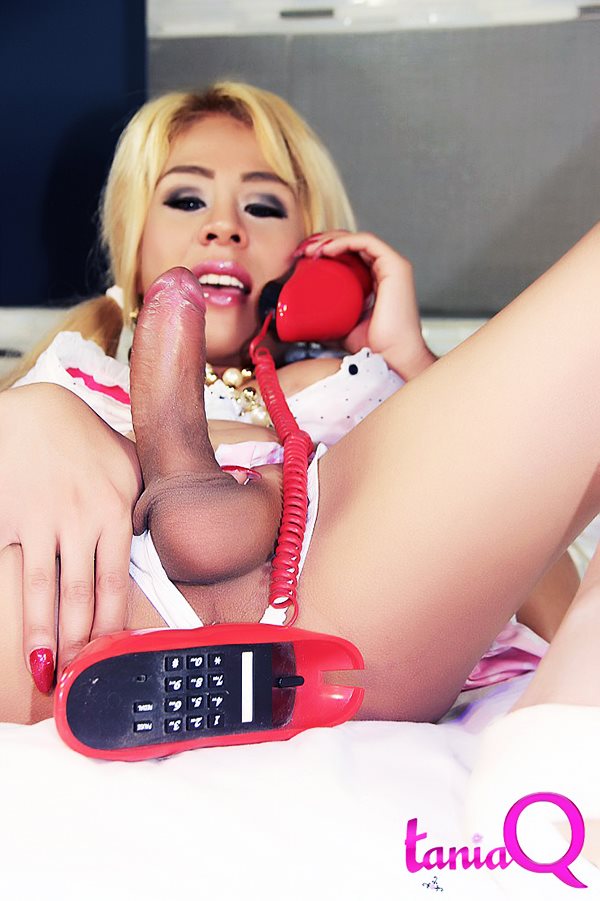 Otherwise you can surf around on this site for more samples. I know your going to get your cock out and hard and start stroking. But if you want to cum with me, you need to join me now!

Categories
Hot Sites to check out!