Browsing articles in "Panties"
Panties! I love panties. The way they hold my cock when I have on a skirt. It feels so sexy. I often end up getting an erection when I have on panties and a skirt! Mostly when I walk any sort of a distance. Then I fan? have to sit down and hide my cock! Until it gets soft again so I can keep walking of course.
I think it has something to do with the way the fabric of the panties caress the head of my cock. It tingles. Some times so much that I end up taking my panties off. But normally I can just wait it out. If that does not do it, I hide my erection with my purse until I can get to the bathroom to masturbate.
That always gives me a 10 to 20 minute window before my cock is hard again. Yes gentlemen its a real turn on to wear them. If you see me in the mall our out in a skirt you can bet I have on panties. Walk by! See if I have a hard on. Make sure to say hello. Be polite and you might get the time of your life. I don't mind flashing my cock in public to fans. So lets see what happens. It might fulfill one of your fantasies. I know it will mine.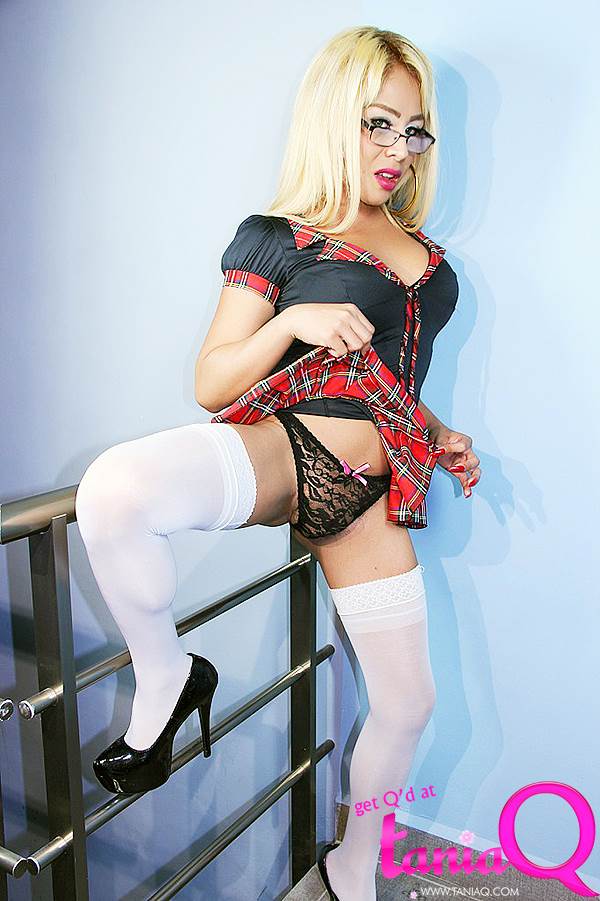 So. What kind of panties do you want to see me in? Or maybe you would rather see me out of them? Also what kind of skirts do you like? For me, the shorter the better! ?
Oh and while you are looking. Reach up and caress my package and make me hard. PLEASE!
If you have never thought of it, you might want to consider what you want me to wear in movies. If you send me the clothing I would be happy to make the movie fast. Other wise just post the idea here in a comment. I will then make the movie as soon as I can.
SheLesbian with TaniaQ! Hey guys its me again TaniaQ and I wanted to share another sample of a photo set and movie that I did. This one is SheLesbian, and as you can see there were 4 of us that night. Naomi chi, Nina StrongHold, and Nikki Montero! And of course myself. It was a cock sucking good time and you will love the movie as much as you love the photo sets.
Click now to watch this amazing Trans Lesbian action!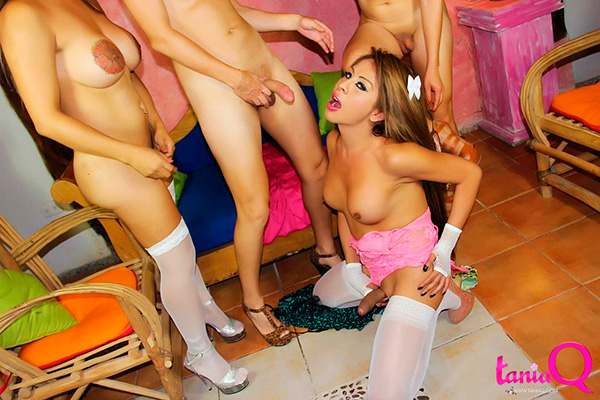 These girls are all hot and they all have their own Websites. So sit back and enjoy this action then check out my members area.
From there you can also check out the other girls sites as well
For those of you that cant afford a membership right now. Check out free lower quality samples of me naked.
SheLesbian Tranny Fuck! Come and enjoy the action! Most girls say they love a good SheLesbian Tranny fuck. But honestly only a few of us do. Nikki Montero pictured with me, TaniaQ below do love it. We had done this so many times we dont even know the count. But its always a good hot fuck. So if your up for trying something new like being in bed with a couple of Shelesbian trannys. Then you have come to the right place. This video in my members area is nice and hot. It also has a photo set along with it. Your going to love watching!
Click here to watch the hot SheLesbian action!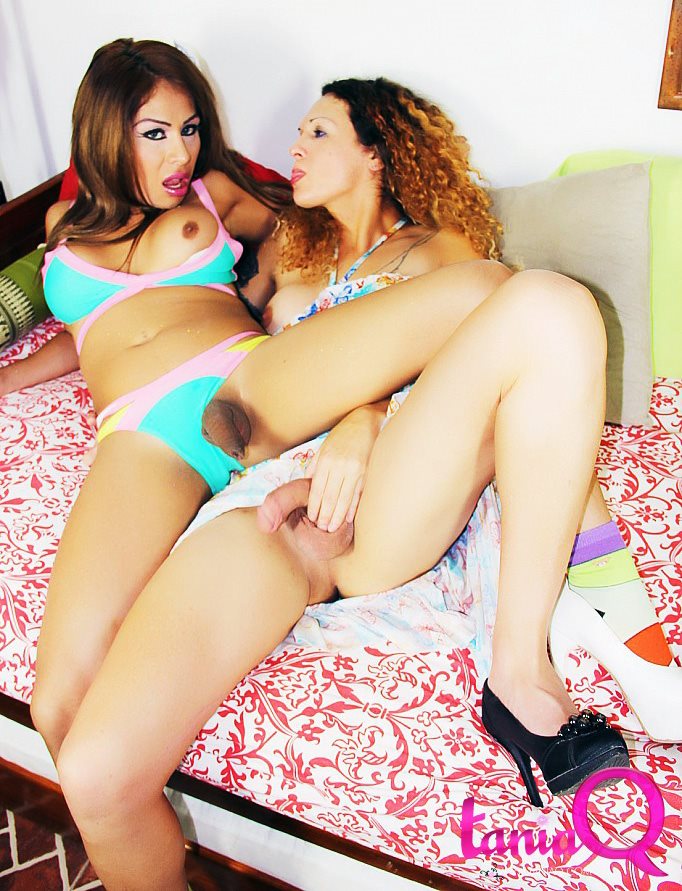 A hot tranny fuck is always fun to watch or better be a part of. So if you in the area and horny next time we shoot. Feel free to drop by and jump into the bed party!
Click here to see more of this set of shelesbian action!
Otherwise surf some more hot samples of me showing off my big juicy cock!
Tight Tranny Panties! Come and peel mine off! Yes boys. I love to wear Tight Tranny Panties! But I love even more when a man will peel them off of my body with his teeth! Are you a man like that. Using your tongue and teeth to peel my panties off. And once my cock is hanging free you use just your lips to suck it deep into your mouth. Can you just imagine the feeling of it growing hard in your mouth as you suck it! Come on babe. Suck hard and try and get all of my milk out.
Click now to get in line to be the man to take my panties off!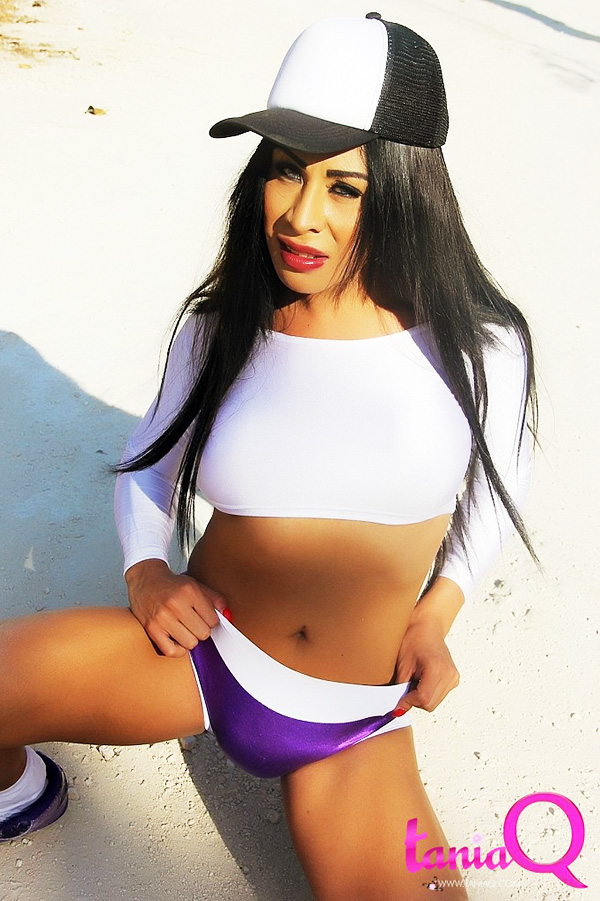 Also guys. Remember that everything I grab on photo I have some sort of video of. This set is a BTS video but you still get to watch my cock come out!
Join me right now and watch it all in one place.
Dont forget that your membership helps me continue to make photos and videos for you.
Further more you can surf around here on this site. See me Naked! But please rate and comment and look at as many pages as you can.
Every click counts!
Categories
Hot Sites to check out!