Browsing articles in "OutDoors"
Tranny Tits outdoors. Come and see TaniaQ! Hey guys its me again TaniaQ and I had another shoot outdoors. This was on a side road and there were plenty of cars going buy. Some guys even stopped and watched. Its kinda hot to have men looking while I am doing these photos. Let me know what you think. Oh and if you want to see me model something specific just write to me in the members area of my site.  I can not wait to hear from you!
Come and see me and we can go shoot in public some place. It will be fun and exciting to do. I love doing it and it makes my cock hard. Its always nice to see a hot set of Tranny Tits Outdoors. So the next girl you see posing and flashing, make sure to let her know you enjoyed watching! I have plenty of them. One at a park. And a couple of them at a public pool. All of them show off my good parts!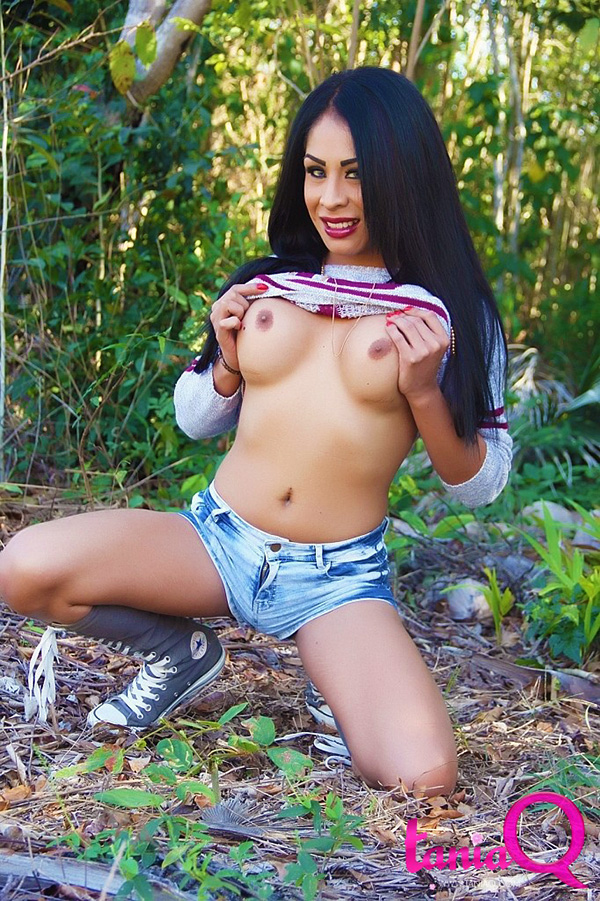 Click here and join my members area right now. You wont regret it.
If you want to check out some other samples of me. Click right here.
I'm waiting to meet you my dear!
Trans in Public. More like with me, its Trans in public half naked! 🙂 For those of you who do not know me, I am TaniaQ and yes I am almost always half naked in public. I like to have both men and women look at me. Sometimes it causes issues but usually just questions.
I am a very open girl and love to explain my life and choices. It makes people happy and then they dont mind so much when I am half naked in public. So come and check out the photo and also video sets in my members area to see more of me in public places. Half naked and usually hard as a rock. Just come and watch me and you will see. If we ever meet you can take some of my public photos and videos. You will love it.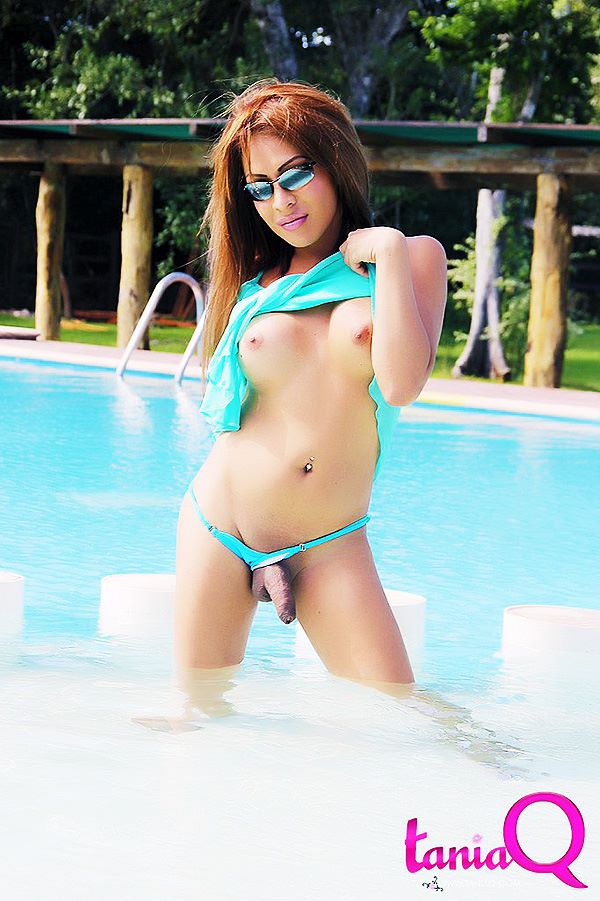 Click here right now to check out the rest of this photo set.
Otherwise if you want to see some other samples of me in public, click here!
Come and see me soon guys. I want to get to know you.
TS Stroking outdoors! Have you ever seen this? Have you ever been to a park or a party or anything and found a hot TS Stroking outdoors? If you come to where I live you most certainly might catch me. I love to masturbate in public and often get the helping hand of a hot man and sometimes a woman.
It starts out the same each time. I'm out some place and almost always in public where there are a lot of people, and I get horny and just need to get off. I find a semi private place and get my cock out and start to rock out! Then Boom! Someone interrupts me. They often then help me out and of course that makes my cum load even hotter and heavier. But sometimes I have to wait until they leave and then finish the job myself. I never leave evidence even when I dont have a cloth or napkin handy!
Click right now to get outdoors with me and get off!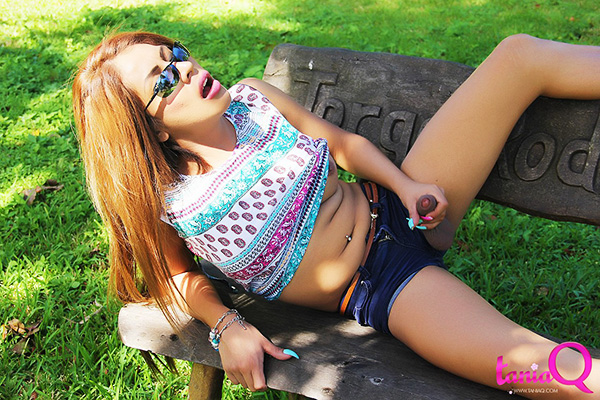 Do not miss this photo set. Your going to love seeing me in the park with my fat tranny cock out
Otherwise you can click here and check out more samples of me getting naked for you!
Spread Legs hard tranny cock and now Im ready for action! Well I am back to show you another photo of me. I found it hot and gave it an appropriate name dont you think? Spread Legs hard tranny cock is the name if the set and as you can see it matches 100%. I opened my legs and while the camera was rolling my cock got hard. Sticking straight out in the sun and wind. It was like having your hot mouth on my cock. What a treat.
Another treat for me would be to have you stroke me. Can you just imagine my hard throbbing meat stick in your hands? I can. I can feel your fingers wrapped around my rod and giving it a squeeze and stroke. Then spitting on it to lube the head so that slides in and out of your fingers with ease!!
The only other thing I needed was something to squat down on and I would have cum!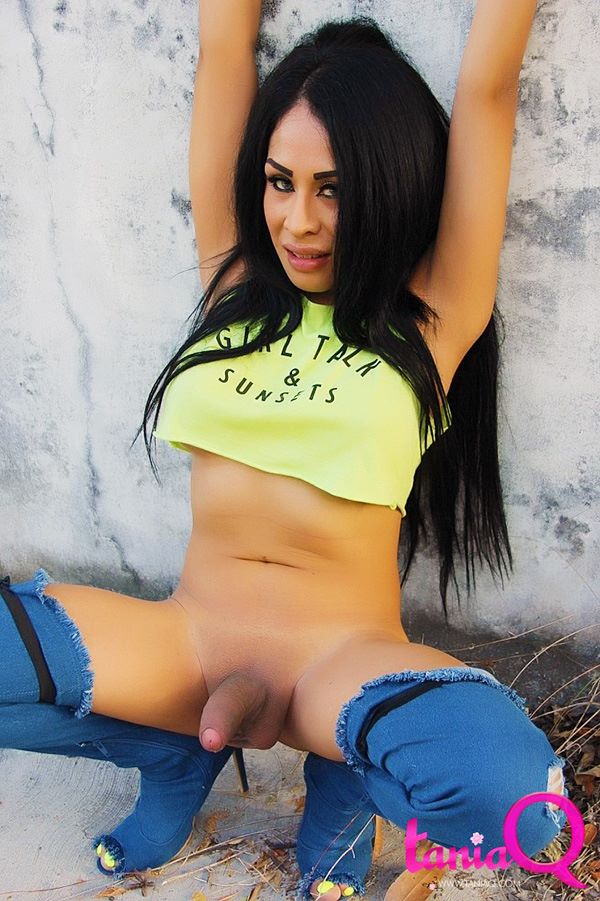 My site is filled with UltraHD photos and also videos that you will love. So join me right now. Make sure and message me and let me know if you will be visiting Mexico any time soon so we can film Together!
Furthermore if you want other samples of me, just click here!
Hot Sites to check out!
Categories