Browsing articles in "OutDoors"
TS Stroking outdoors! Have you ever seen this? Have you ever been to a park or a party or anything and found a hot TS Stroking outdoors? If you come to where I live you most certainly might catch me. I love to masturbate in public and often get the helping hand of a hot man and sometimes a woman. It starts out the same each time. I'm out and get horny and just need to get off. I find a semi private place and get my cock out and start to rock out! Then Boom! Someone interrupts me. They often then help me out and of course that makes my cum load even hotter and heavier.
Click right now to get outdoors with me and get off!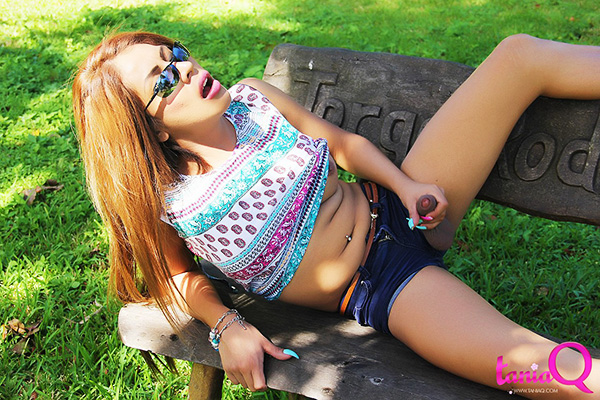 Do not miss this photo set. Your going to love seeing me in the park with my fat tranny cock out
Otherwise you can click here and check out more samples of me getting naked for you!
Tight Tranny Panties! Come and peel mine off! Yes boys. I love to wear Tight Tranny Panties! But I love even more when a man will peel them off of my body with his teeth! Are you a man like that. Using your tongue and teeth to peel my panties off. And once my cock is hanging free you use just your lips to suck it deep into your mouth. Can you just imagine the feeling of it growing hard in your mouth as you suck it! Come on babe. Suck hard and try and get all of my milk out.
Click now to get in line to be the man to take my panties off!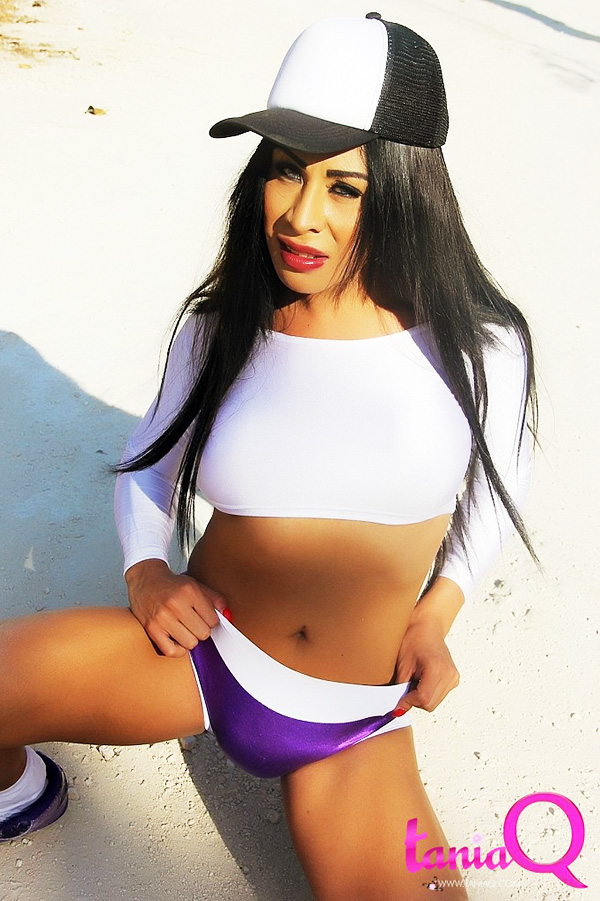 Also guys. Remember that everything I grab on photo I have some sort of video of. This set is a BTS video but you still get to watch my cock come out!
Join me right now and watch it all in one place.
Dont forget that your membership helps me continue to make photos and videos for you.
Further more you can surf around here on this site. See me Naked! But please rate and comment and look at as many pages as you can.
Every click counts!
Tight tranny asshole. TaniaQ wants to share hers! So yes, when it comes to a tight tranny asshole I have one. As you can see in the photo below. Getting your cock into me is like pushing a three inch pole into a 1.5 inch hole. So if you decide you want to fuck my tranny ass hole make sure and bring plenty of lube. Yes I do love a good ass fuck. However I am so tight that you have to be gentle as you put the head of your cock into my hole. That first spread needs to be slow. Using a lot of lube so the ridge of the head of your cock does not rip me open.
But once your shaft is deep and the head of your cock is hitting my prostate then you can ride me like a wild animal.
Click here now to join my site and watch this being done to my tranny ass!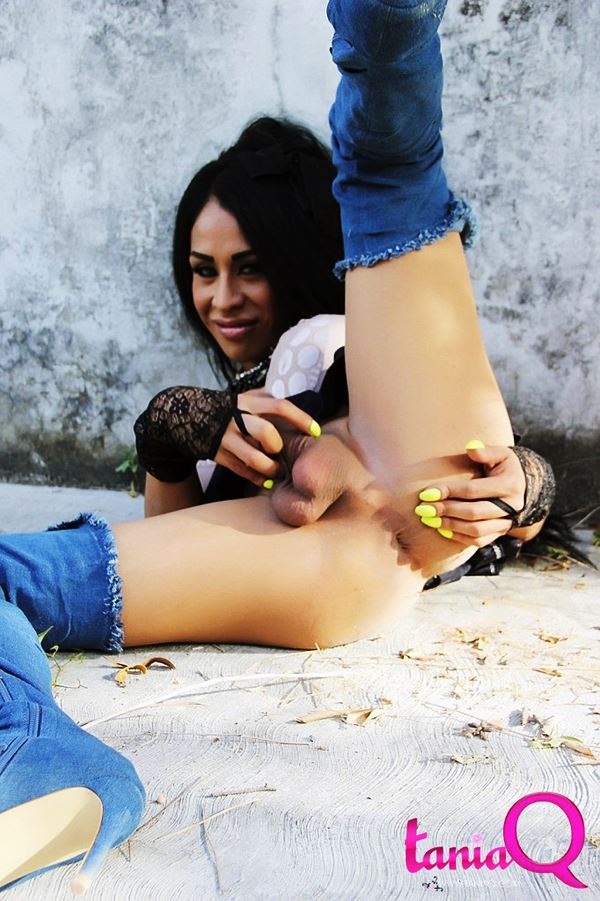 If you want to see some more samples here of me. You can surf around. I have both clothed and nude. So enjoy!
Otherwise click here and join my members area right now for some hardcore fun!
Hot Tranny TaniaQ wants to invite you to get naked outdoors! Thats right. For her next photo shoot she wants you to be with her. Naked out doors with both your cocks swinging in the breeze. For a sample of what the shoots look like take a look at this one called Hot Tranny TaniaQ ! As you can see clearly Tania is outdoors and naked with her cock in the breeze. She says that she gets really excited doing this and then when she is getting dressed again its hard to keep an erection down. So her idea is simple. She shoots outdoors with you and also some of your friends. Then you guys pick a nice soft patch of grass and relieve that tension in your balls. All over each other she said she prefers.
Click here to see more of TaniaQ outdoors!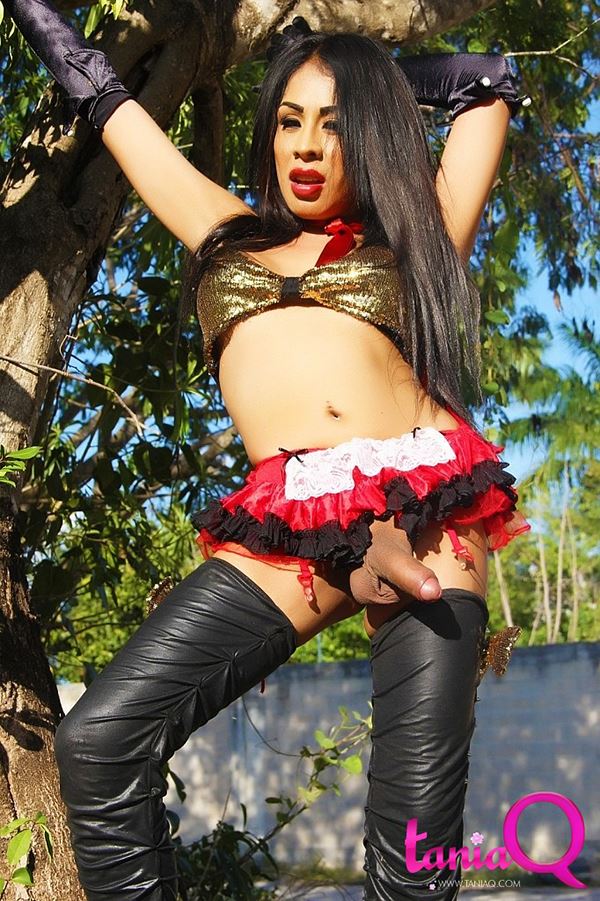 For more information join her members area right here. Tranny TaniaQ!
Other wise if you want to surf free samples that as simple as clicking here. Get Tania Naked!
Categories
Hot Sites to check out!