Browsing articles in "OutDoors"
Firm Tranny Boobies! TaniaQ outdoors flashing! Yes Again! I love showing off my bobbies and for that my cock as well. And yes I do have firm tranny boobies and I also have a big cock. So if you like both and to be around a tranny girl! Then come and hang out with me. Lets go flashing. And you can take the photos. Then when we are both hot and horny we can get naked some place and caress each other. Licking and sucking and also a lot of fucking really hard. I am versatile so you should be as well so we can max our fun together!
Click here to join me now and see more!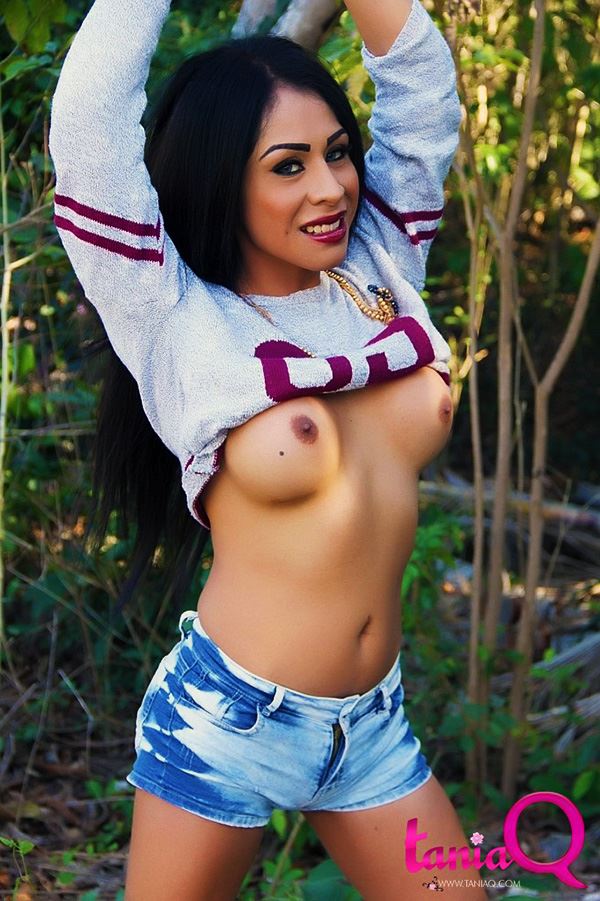 If you like you can also surf around this blog for more samples of me and my boobies!
OK guys its a pool day and I want to know who would like to hang out with me. Some sun and fun and wild times and if we can we will grab some photos. Its always a nice time.
Who will join me?
Check out my members area and let me know in there. Email me.
Kisses to everyone and Happy Tanning!
TaniaQ
Hey guys. I love to shoot content out doors and I am sure you have noticed a lot of my content is in the sun or in public places. I am also always looking for new pleaces to shoot so if you have ideas post them here on the blog or in my members area.
Shooting in the sun can be hard as I need to get in and out of air conditioning or I melt in the sun. 🙂
But the photos come out so amazing that I love to do them for you. Im sure you have seen some that you just loved.
So watch for more posts of me here and in my members area soon of more shooting in the sun.
XOXO
Tania.
Hot Sites to check out!
Categories