Browsing articles in "Lingerie"
What color stockings do you prefer to see in photos. For me, I love to wear Black Stockings and also high heels. Usually a heel that contrasts very well with the stockings. I do so like to draw attention to my legs and especially my short skirt. I want to know that men are looking at me from the high heels up my long legs. Then imagining whats under the short skirt.
From what I have been told most men see me and think I have a nice tight little pussy under my skirt. And I guess in some ways you can say my ass is my tranny pussy. Oh, and its really really tight in case you were wondering. So yeah I do have a pussy in that aspect. But what a lot of men never think is that I might have a 9.7 inch cock under my skirt!
Take a look at this sample photo below and let me know what you think of my outfit and my black stockings! I think they look amazing on my legs. Comment below please!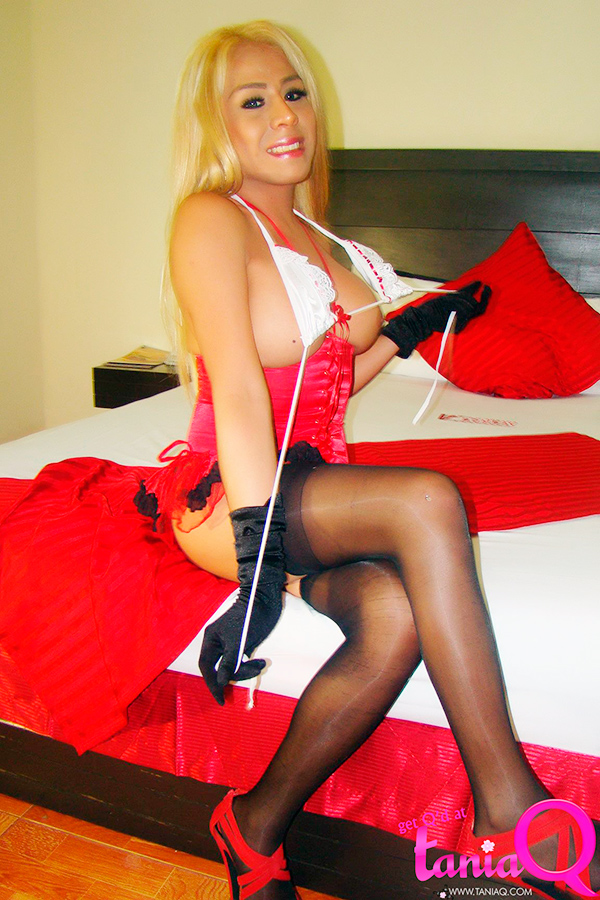 Do not miss out on some of my cosplay sets. I think you will love them. I dress up in all sorts of sexy things and they are usually pretty hot.
Click the image right now to see more of this outfit. Also please comment below and let me know what you think!
Panties Spread! Cock hard and ass ready! So now that her panties are partially down and you have teased her cock. Her ass hole is out and also her tits. What are you going to do with her? I will tell you what! Your going to lube your cock and slide it into that tight hole and work it. As you can see a shot of Panties Spread is rather hot. Especially when  the girls cock is hard like mine is in the photo below. You know you want to see more, so just click and get into the members area. Right now. Do NOT hesitate and miss this.
With your cock in her ass hole and also a hand around her cock make sure to lean down and give her a nice wet kiss.
Check out more of this image set in the members area right now!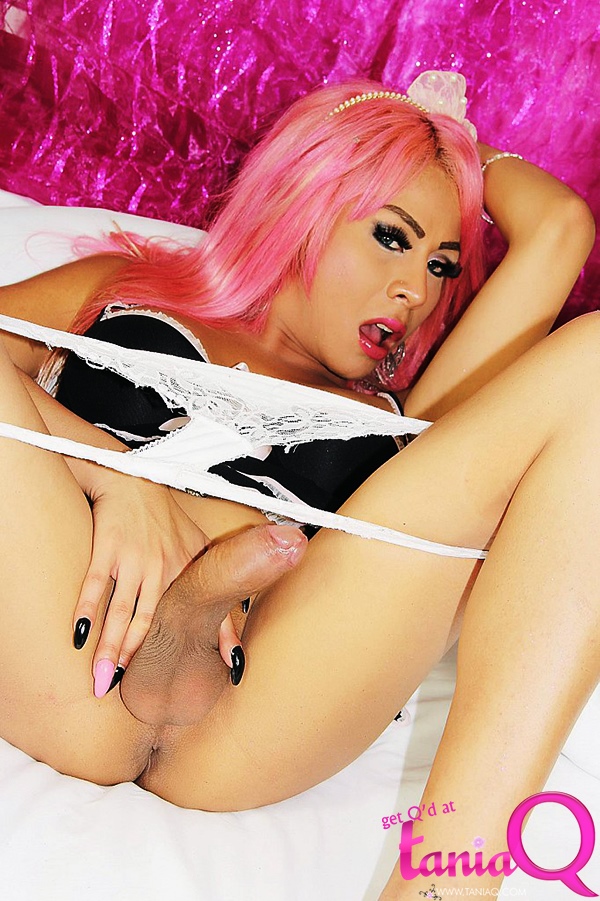 Take a look at this blog and also the members area. Tania Delivers!
TaniaQ stockings and heels. And check out that spread! When it comes to sexy clothes, like stockings and heels TaniaQ stockings always look the best. No thats not the name of the actual clothing thats the name of the amazing tranny girl thats in them. Also the name of the girl you need to remember.
And if you dont know who TaniaQ is just take a look at the image below. The hot tranny sitting there is Also one of the hottest girls online and one of the best fucks.
Another thing, Tania sure loves her panties. TanaiQ stockings always are shown with sexy panties !
Join her members area right now to see more!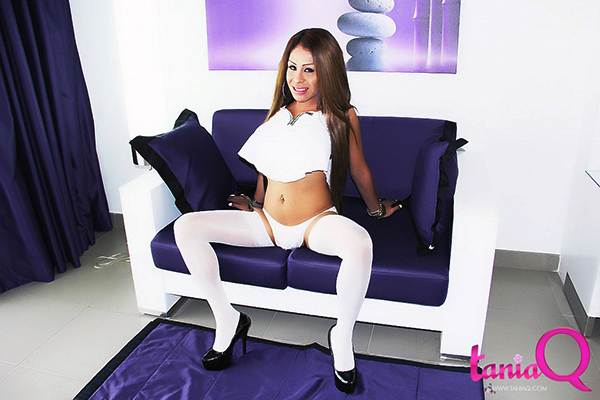 Right now and also this week is your best chance to get with TaniaQ. Message her in the members area.
Also guys did I mention that there are hundreds of photos and video sets for you to enjoy? Well now I have. So feel free to click around here for more free samples of me in Lingerie!
Want to check out some tranny ass and cock? Yep sure you do. So take a look with me as we enjoy this hot photo of TaniaQ. And go ahead and admit to yourself that this girl knows how to show off her body. That girl finds the hottest and newest ways to show off that tranny ass and cock and we are loving it. Im sure the internet is loving it.
So now that you get this sneak peek. Make sure to see the rest of this photo and movie set. You already know that Tania loves to play dress up in the hottest lingerie and also in the sexiest positions. And she also loves for a guy to be there. So once her ass is in the perfect position he can lick it and then stick it with his own hard cock.
What do you think? Could you shove your hard cock deep into that tranny ass? Would you then reach down a play with that big pushed back tranny cock? Yeah we all would so get started doing it right now. Click on the image.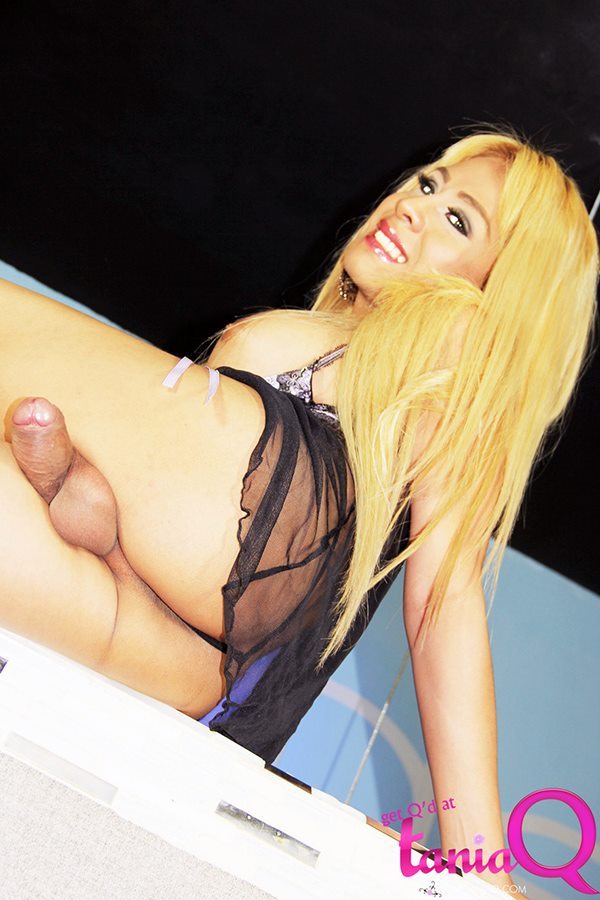 Or maybe you would rather lean down there and suck the head of that cock right into you mouth while fingering her tranny pussy and playing with her balls? It all turns Tania on so do what ever you like.
Hot Sites to check out!
Categories