Browsing articles in "Lesbian"
Mexican trans Foursome! And this is super star packed. First of all, from left to right we have the busty Naomi Chi! Then Nikki Montero the first Latina tranny.Then of course we have me, TaniaQ! tight and tiny blonde with a big cock. Finally, we have our little bottom girl and she is none other than Nina StrongHold. Beautiful and also busty and loves to have all the attention for herself.  And wow how much she loved the cock and attention she got from us.
Click now and check out more of this Foursome set. You can click on this photo to see more or you can also click on one of the text links. They both take you to the same place. Further more they are going to shot you how hot things actually got that day. Come and watch this hot Mexican trans Foursome!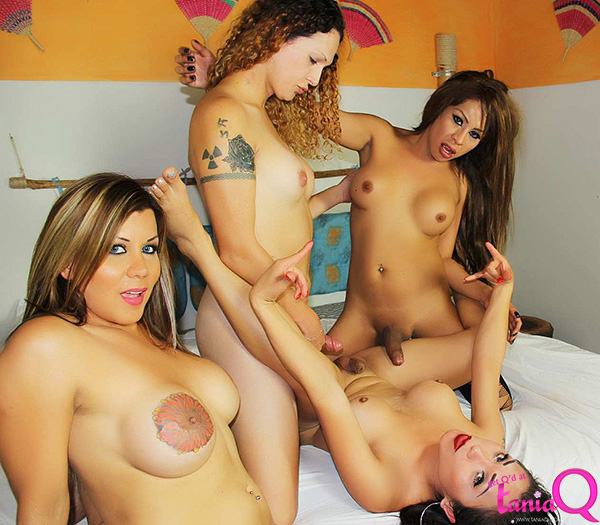 Come and join us and watch the movie as well. It was a lot of fun being naked with these amazing trans girls and I am sure you would love to get involved.
Click now on one of the text links above and see the rest of this set.
Otherwise you can also surf around on this site for more free samples of me Naked and hard.
SheLesbian Tranny Fuck! Come and enjoy the action! Most girls say they love a good SheLesbian Tranny fuck. But honestly only a few of us do. Nikki Montero pictured with me, TaniaQ below do love it. We had done this so many times we dont even know the count. But its always a good hot fuck. You know you do not want to miss out so keep reading!
So if your up for trying something new like being in bed with a couple of Shelesbian trannys. Then you have come to the right place. This video in my members area is nice and hot. It also has a photo set along with it. Your going to love watching! Dont hesitate to join Tania and any of the girls she has in her site. They would all love to meet you.
Click here to watch the hot SheLesbian action!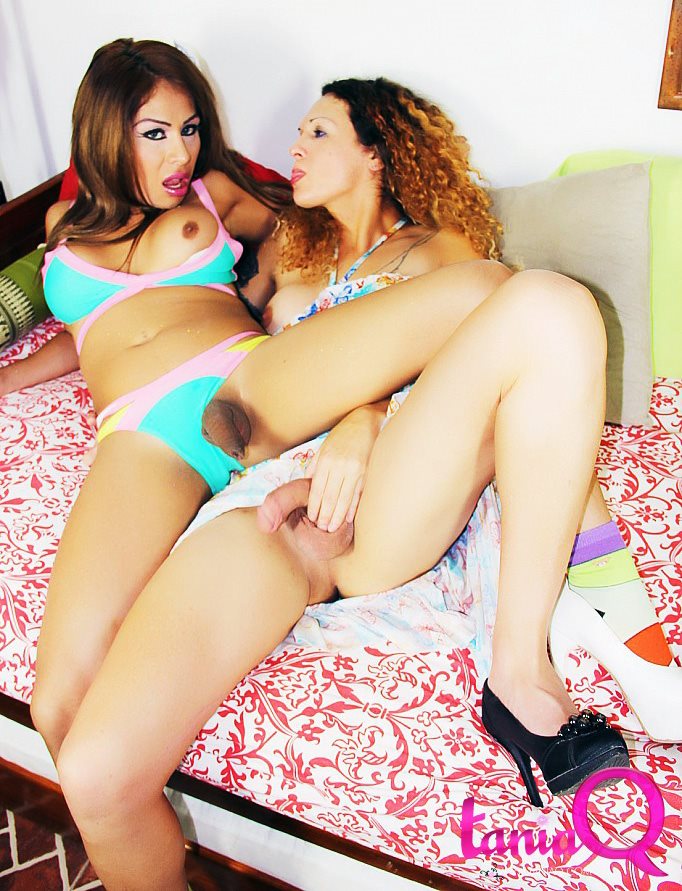 A hot tranny fuck is always fun to watch or better be a part of. So if you in the area and horny next time we shoot. Feel free to drop by and jump into the bed party!
Click here to see more of this set of shelesbian action!
Otherwise surf some more hot samples of me showing off my big juicy cock!
SheLesbian TaniaQ poses with a girlfriend. Yes guys thats the amazing and sensual SheLesbian TaniaQ. Check her out and that amazing tight body. See the hot trans on the right? Well those two are going to fuck and you will love watching that hardcore action. Its SheLesbian all the way. Honestly there is nothing like watching two hot SheLesbian trans girls fuck each other. Just sit back, get hard and stoke while you enjoy this anal action.
Click here to join Tania today!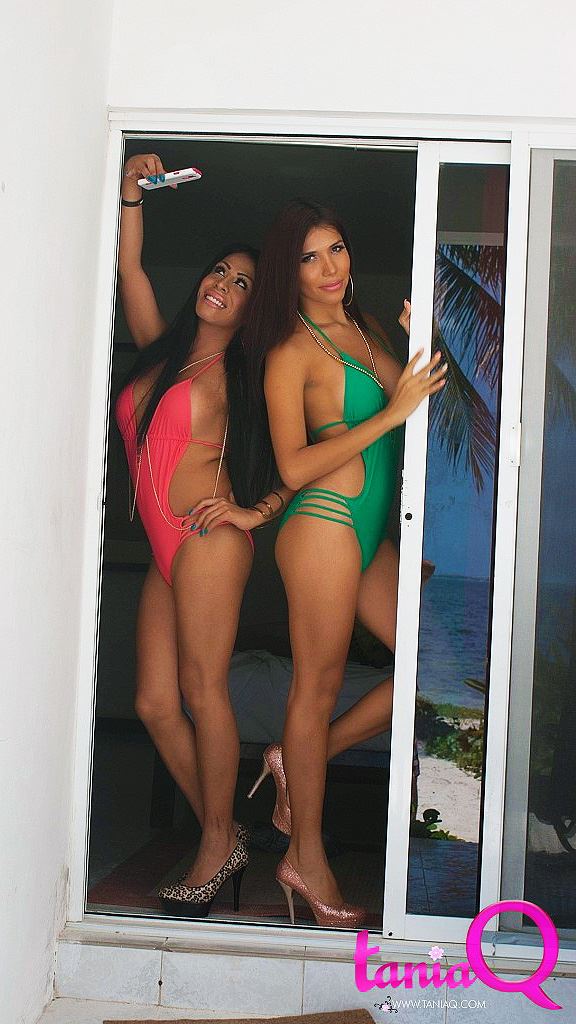 Or you can also surf around this blog a little more and check out some other samples of amazing trans girls.
Further more don't miss out on the live can stream at the top of the main page.
Another thing. Rate and also comment on this site and in the members area of her website.
Trans Lesbian with TaniaQ and Nikki Montero! Well I don't know about you, but I am guessing trans lesbian is ok! For me its a turn on and also something of a dream! Think about it. Two Trans sucking each other off. That's 4 tits, 4 balls and two cocks and also two holes that need to be pumped! So if you are anything like most men, this is going to get hot for you. You will also most likely want to get in the middle of this action. Two trans girls on a bed. Partially naked and with erections? Whats not to want to jump on top of?
Right now is the best time to watch this action with TaniaQ and Nikki Montero! Click one of the text links and go watch this movie and also check out the photo sets. Its simple and easy and you will shoot a huge load watching them fuck.
So which girl will you want to fuck first? Tania on the right or Nikki on the left? Just pick!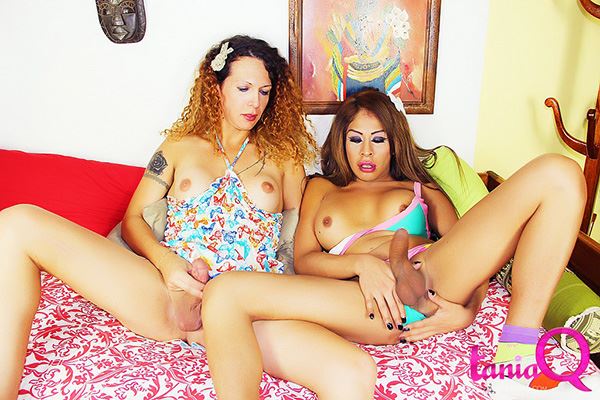 Join now to see the hardcore movie.
Check out other posts on this blog as well.
Or just get off with this photo and also a few others and miss your chance for the hottest tranny online!
Hot Sites to check out!
Categories