Browsing articles in "Hard cock"
Halloween Tranny cock! TaniaQ is ready! Playing Dress up is one of TaniaQ's favorite things to do and Halloween means that she can really go out in public and have fun. She can also take girlfriends with her and people love it. Another thing is that Tania Q loves to show off her Halloween tranny cock! Just take a look at the photo and then log into the members area and also enjoy the movie!
Join me today and let me know what you want me to dress up as for Halloween. The sex on that night is always out of this world. I will make you cum like you can not imagine. You will literally howl at the moon!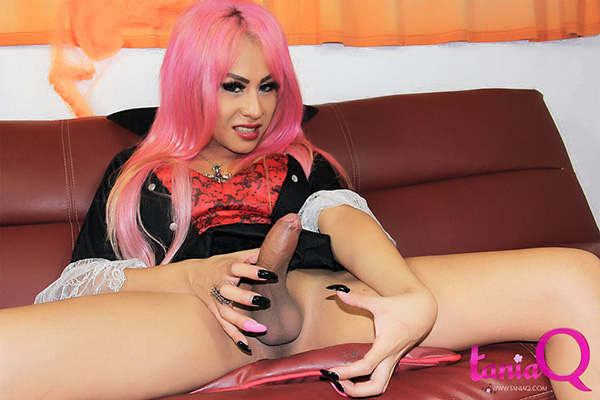 For more photos and also videos of this hung cock. Click right here!
Check out other sampels of TaniaQ here on this blog!
Dont miss out on this hung tranny that loves cosplay and also to fuck.
Dildo Masturbation. It means I was stroking my ass! Thats right guys. I got this hot brown dildo and stated to stroke my ass with it. For me, I call it Dildo Masturbation! Im not sure how you refer to it but it means a lot of pleasure. My cock gets worked by my hand and my love hole gets stroked by the dildo going in and out. It also goes as deep as I want to to go.
I can use the head of the dildo to part my hole. Or I can also shove it deep in. It gets wider as it goes in so it stretches my lips and makes them ache for more. In all reality when there is no man cock around, Dildo Masturbation and make a girl feel wonderful at least for a short while.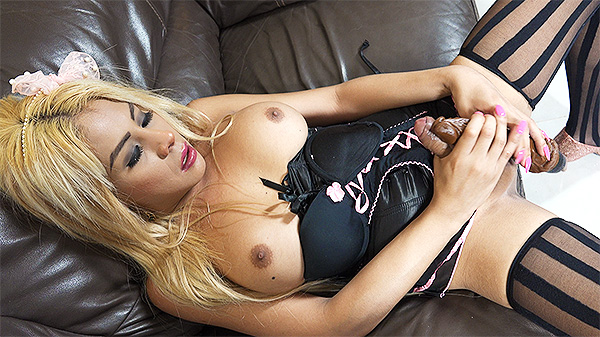 If you want to see the whole movie and get off with me. Click here and join my members area.
Or if you are not willing to spend any money. You can check out some of the free samples here. But I will say this. Trans Girls like men that spend. 🙂 Hint Hint. Wink Wink!
Kinky tranny sex!
Raise your hand if from time to time you do Kinky tranny sex things. Oh wait you guys are not trannies so let me tell you what I do. I love to fuck. To stick my hard tranny cock into something and hump until i cum a load. Hot and sticky and stress releasing! The problem is I can not always find a man that will let me do that. Or they have to go to work. Such nonsense. Life is about fucking and making yourself cum.
So I dated this one guy who bought me a plush toy and cut a hole in the bottom. He told me to fuck that whenever I was horney. So one day he was out of the house and I fucked the hell out of the little teddy. The Kinky tranny sex orgasm was amazing. I filled the teddy with a huge load of cum. I used that teddy until it was stiff inside. Then I tried to wash it. But it kind of exploded in the wash. I was bummed. So I went to the store and bought 2 more.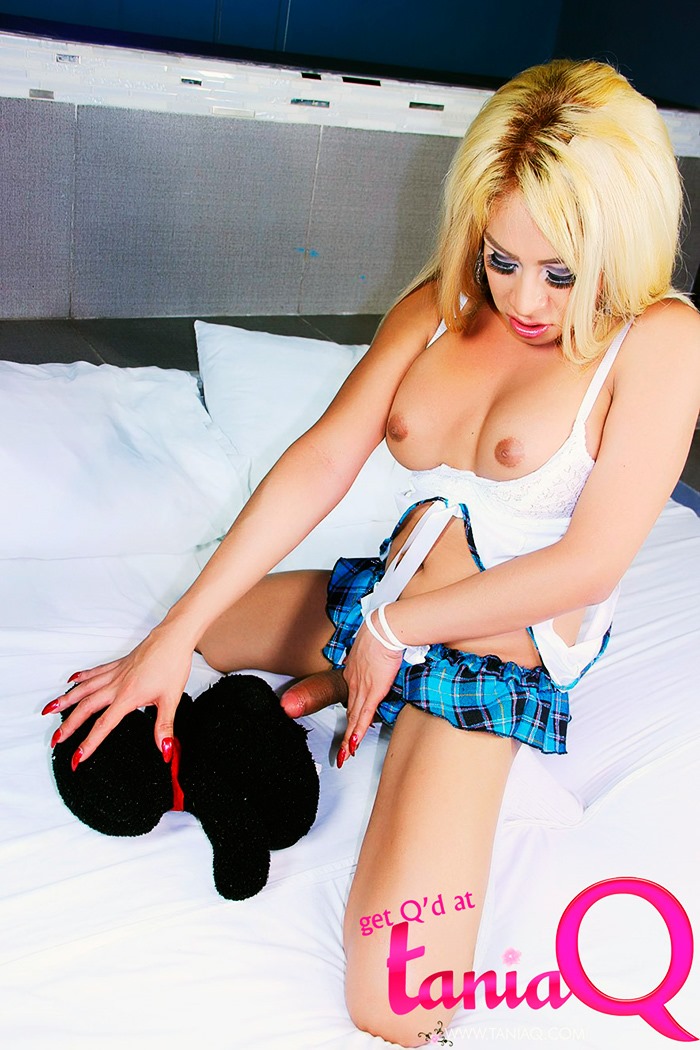 Click on the image right now to see more of this hot set. I actually fuck this toy for you. Click now and join me!
Tranny Boots on long tranny legs! Check out TaniaQ's Tranny boots! They make her legs look longer and tighter and they bring attention to that swinging cock. And TaniaQ has a nice cock on her that is well worth paying attention to. When you hook up with a tranny girl like Tania. Make sure to pay attention to the things that turn her on!
Also, do you like the look of boots on a woman? Most men do and they always want more. So take a look at this set and come and see more of it. These photos are only in her members area.
Click here now and see the rest of this set!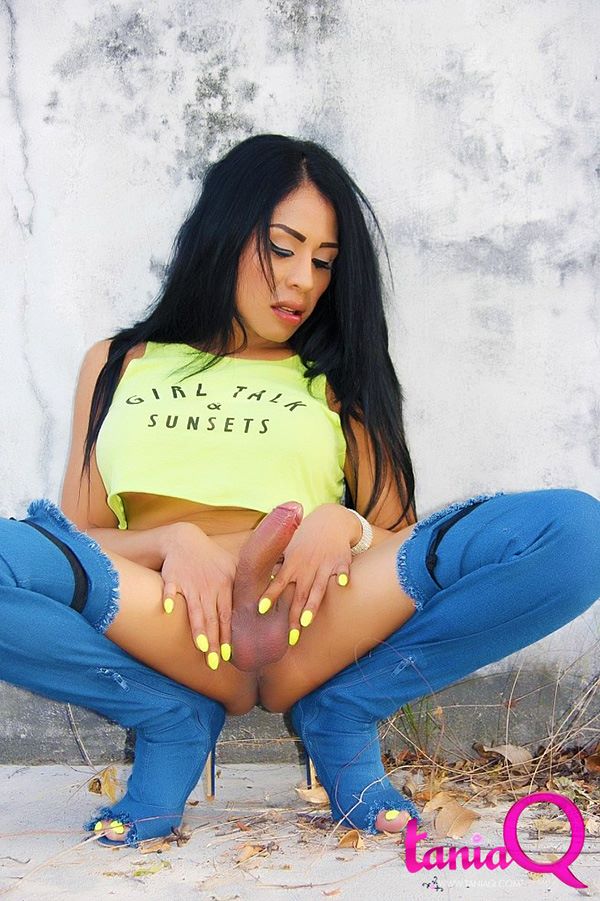 For more of this set, you need to click now.
Also you can rate and comment on the sets in her members area and also on this site.
Categories
Hot Sites to check out!