Browsing articles in "Cock"
Big Mexican Tranny Cock! Hi guys. For those of you who know me. Hello Loves! For those of you who do not. I am the interactive trans of your dreams. I am TaniaQ and I want to share my Big Mexican Tranny cock! For those of you who love an interactive trans, I am your girl. I have a nice tight love hole that is always ready for some cock. And I also have a big fat tranny cock of my own that loves to destroy and ass! So let me know what you are into and lets have some fun!
Click here to see the rest of this photo set and also the video!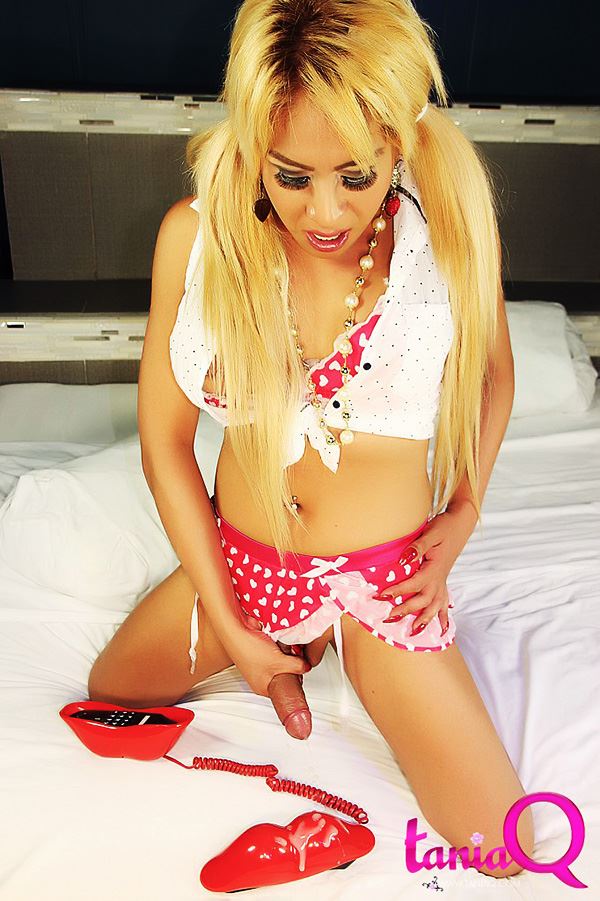 Do not miss your chance to get off with me. We can stroke together or me inside your love hole. And also you inside mine. Just let me know what you prefer!
Click here for more samples of my hard tranny cock on this site.
Otherwise get your membership right now for my site!
Tranny Orgy! TaniaQ, Nina StrongHold, Nikki Montero and Naomi Chi! So who else would love to have a tranny orgy? If you could get your hands on me, also Nina and Nikki and maybe Naomi, would you dive in cock first? Maybe you would like us lined up behind you to pound you ass in a train! Well we would love to do it with you. To give you a taste we have this photo set and also the video to go along with it. Its wrapped up nice and neat in my members area.
Click here now to join and watch the movie!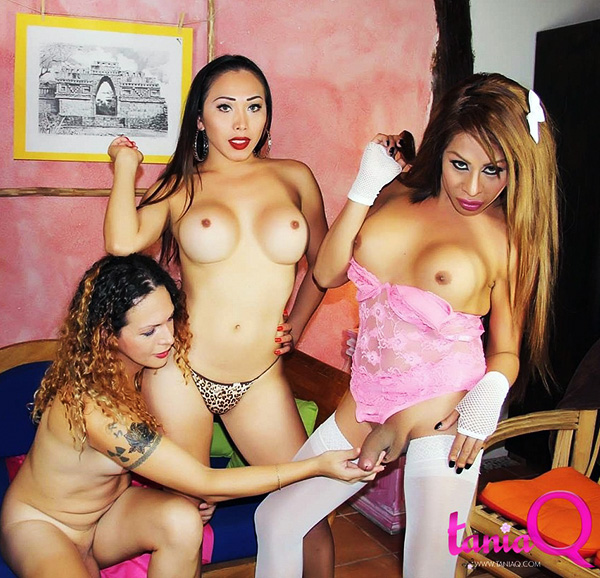 If you have never had a chance to watch or be in a trans orgy or similar. Now is as good a time as any.
Join my site and watch two different orgys with the same girls. It was hot and your going to love seeing them!
click now to join.
Or you can also surf around my blog for more samples of updates I have in the members area.
XOXOXO TaniaQ!
Tranny Cock flashing at a public pool! Hi guys. I was at a public pool for the day and decided to grab a few photos. Once things slowed down a little and there were only a few couples left, I started showing some skin in the photos. And I finally did a big a Tranny Cock flashing! It was actually more exciting than I expected to have about 14 men and women watching me. So of course my cock got hard in my bikini and I popped it out for them to see!
Click here to see the rest of this photo set of my cock flashing fun!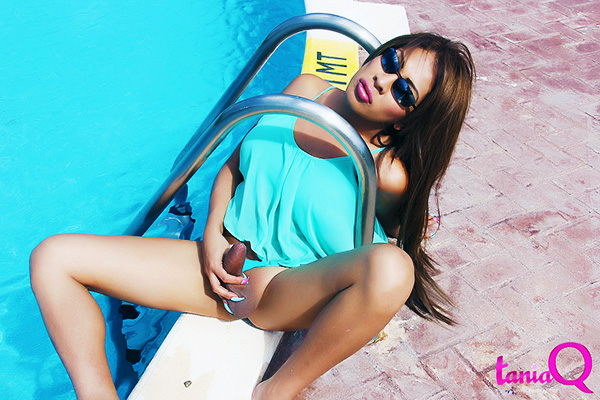 Tranny cock is exciting no matter what. We are the perfect mix of male and female and we also love to fuck more than most!
Click here to see my members area and join me.
Otherwise you can check out some more samples on this site of me, " TaniaQ "!
Spread Legs hard tranny cock and now Im ready for action! Well I am back to show you another photo of me. I found it hot and gave it an appropriate name dont you think? Spread Legs hard tranny cock is the name if the set and as you can see it matches 100%. I opened my legs and while the camera was rolling my cock got hard. Sticking straight out in the sun and wind. It was like having your hot mouth on my cock. What a treat.
The only other thing I needed was something to squat down on and I would have cum!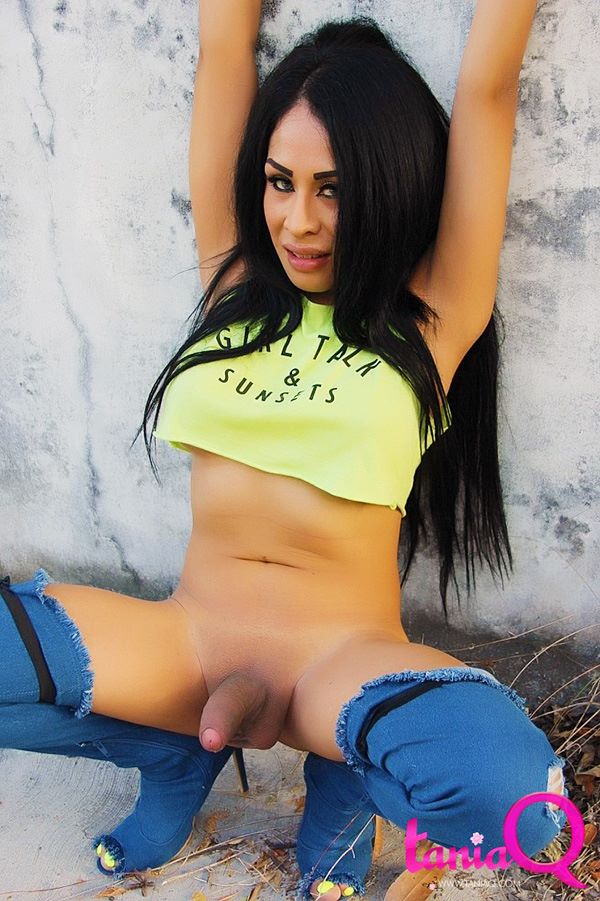 My site is filled with UltraHD photos and also videos that you will love. So join me right now. Make sure and message me and let me know if you will be visiting Mexico any time soon so we can film Together!
Furthermore if you want other samples of me, just click here!
Categories
Hot Sites to check out!