Browsing articles in "Cock"
Thick Juicy Tranny Cock! TaniaQ has a hot one! Yes guys I do! Or at least I have been told I have a thick juicy tranny cock! And the good thing about that for you? I get nice and hard in your mouth or hand and then I can stick it into your ass hole and spread you wide. Pumping in and out. Making it hurt! Or I can go soft and slow and the only pain is from the girth of my cock spreading you love hole wide open! Just imagine the head of my cock piercing your anus! Also think about you getting behind me and doing the same thing. Stroking in and out and everything you can imagine!
Click here right now to enjoy this photo set!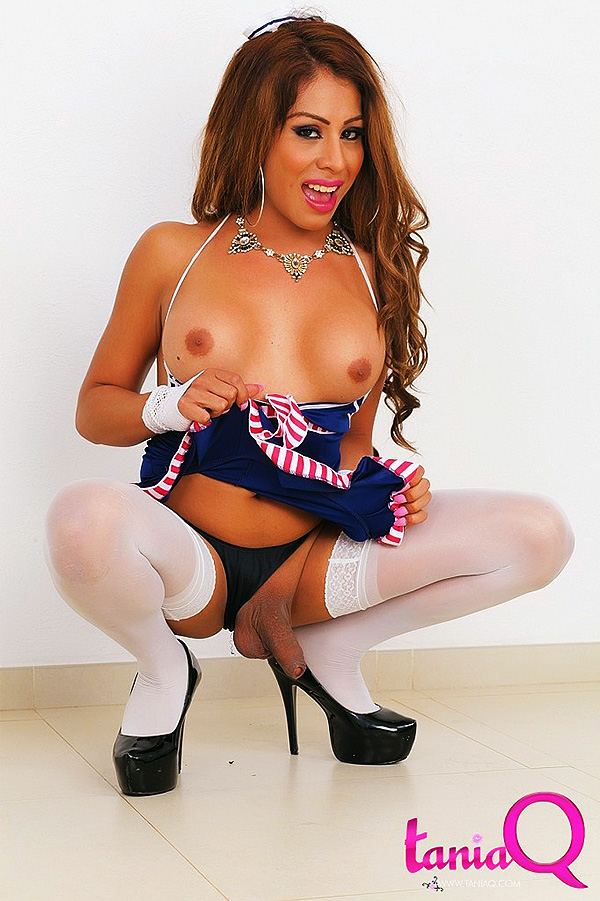 You can also surf around this blog for some more samples.
Further more once you are in the members area. Contact me right away!
Hard Tranny Cock! Ready for you to sit on! Well guys in case you had not noticed, my hard tranny cock is more than ready for you to sit on. I don't know what it is about me! But my cock is hard all the time and I just need to cum. If you get me off, then my erection goes down for an hour or so. But also when my cock is soft my tight love hole starts to pulsate with desire for a ramming. So make sure your still hard to fuck me!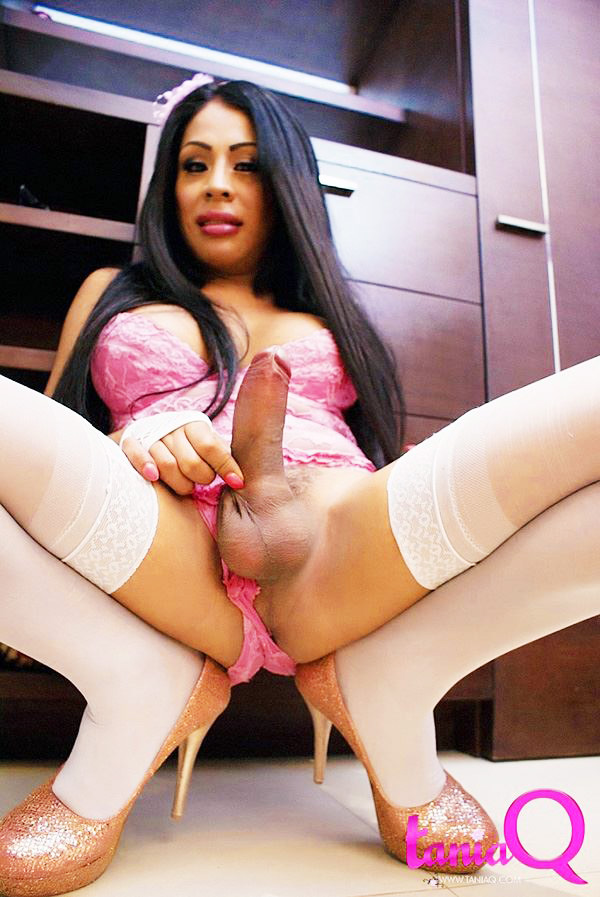 Click here to join my members area and see this photo set and also the videos.
Or you can surf for other hot samples of me on this blog by clicking here.
Sucking Tranny Cock! TaniaQ is ready! For that matter I am always ready to have my cock sucked. For those of you that love sucking tranny cock! Come and get me. I would gladly pull over and let you suck me off. Just look how hard my cock was when I got out of the car for this photo session. I had been thinking about a guy or a couple of men sucking my cock while driving!
Check out my members area right now and send me a message. Also enjoy some of my movies!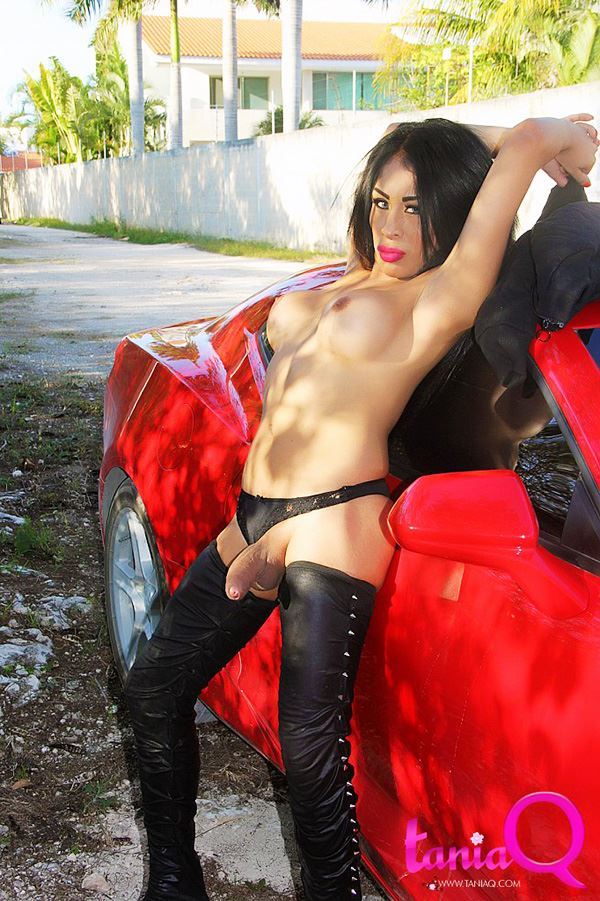 So the next time you get to suck some cock. Make sure the tranny girl is nice and hard. Do what ever it takes to make that happen!
Stick your finger into her ass! Or you could also let her stick one in yours while to nibble on the head of her erection!
Click here to see some other hot samples of my cock!
Big Tranny Cock! TaniaQ loves to fuck in the car! The amazing and sexy lady in the photo is yes, you guessed it. ME! TaniaQ and I wanted to talk about my big tranny cock and fucking in the car. Have you ever fucked a tranny in the car? How about on the side of the road? Well guys I am a fuck slut and love to have a cock in my ass. Or If your willing I also love to get my cock in a guys ass. So lets pull over some place and fuck each other really hard.
Click here to check out my members area NOW!
Another thing, remember to rate and comment on my photos and videos please!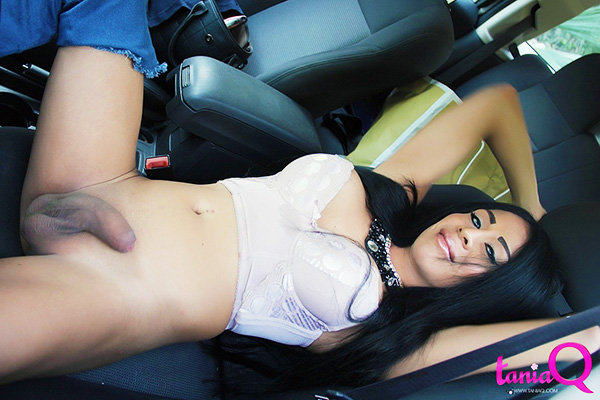 So if you want to play with my cock and also fuck me, Join right now and tell me about it.
Lets see if we can also make your fantasies come true.
Further more you can check out some older samples of me here!
Categories
Hot Sites to check out!