Browsing articles in "Cock"
SheLesbian Tranny Fuck! Come and enjoy the action! Most girls say they love a good SheLesbian Tranny fuck. But honestly only a few of us do. Nikki Montero pictured with me, TaniaQ below do love it. We had done this so many times we dont even know the count. But its always a good hot fuck. So if your up for trying something new like being in bed with a couple of Shelesbian trannys. Then you have come to the right place. This video in my members area is nice and hot. It also has a photo set along with it. Your going to love watching!
Click here to watch the hot SheLesbian action!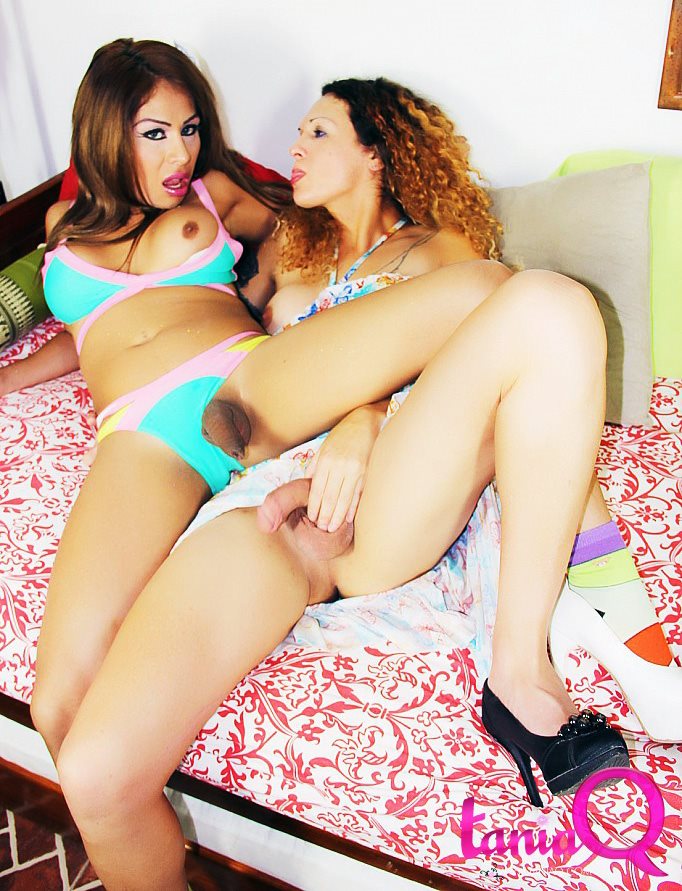 A hot tranny fuck is always fun to watch or better be a part of. So if you in the area and horny next time we shoot. Feel free to drop by and jump into the bed party!
Click here to see more of this set of shelesbian action!
Otherwise surf some more hot samples of me showing off my big juicy cock!
TS Stroking outdoors! Have you ever seen this? Have you ever been to a park or a party or anything and found a hot TS Stroking outdoors? If you come to where I live you most certainly might catch me. I love to masturbate in public and often get the helping hand of a hot man and sometimes a woman. It starts out the same each time. I'm out and get horny and just need to get off. I find a semi private place and get my cock out and start to rock out! Then Boom! Someone interrupts me. They often then help me out and of course that makes my cum load even hotter and heavier.
Click right now to get outdoors with me and get off!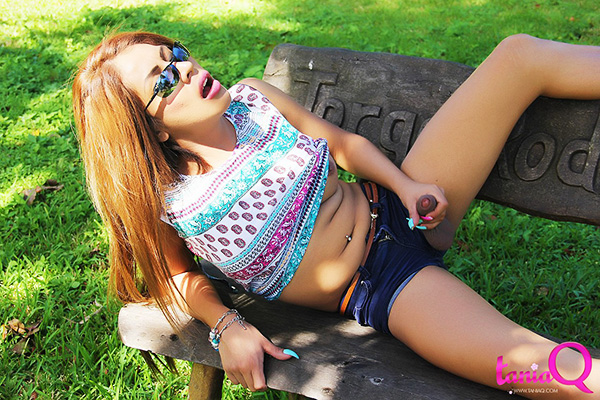 Do not miss this photo set. Your going to love seeing me in the park with my fat tranny cock out
Otherwise you can click here and check out more samples of me getting naked for you!
Tranny High Heels and sexy stockings! Hey guys. Yes this is another shot of me in Tranny High heels and also a nice pair of sexy stockings. And I want your opinion on the outfit. If you would also like to take a moment to compliment me on my cock and tranny balls in the photo. That would be very nice and quite hot of you. I do so love when a hard man tells me I have a nice cock. I also love to play with a man that wants me to take over and do what I want with him from time to time! So lets get together!
Click here and watch this video of me in this cute outfit with my cock and balls showing!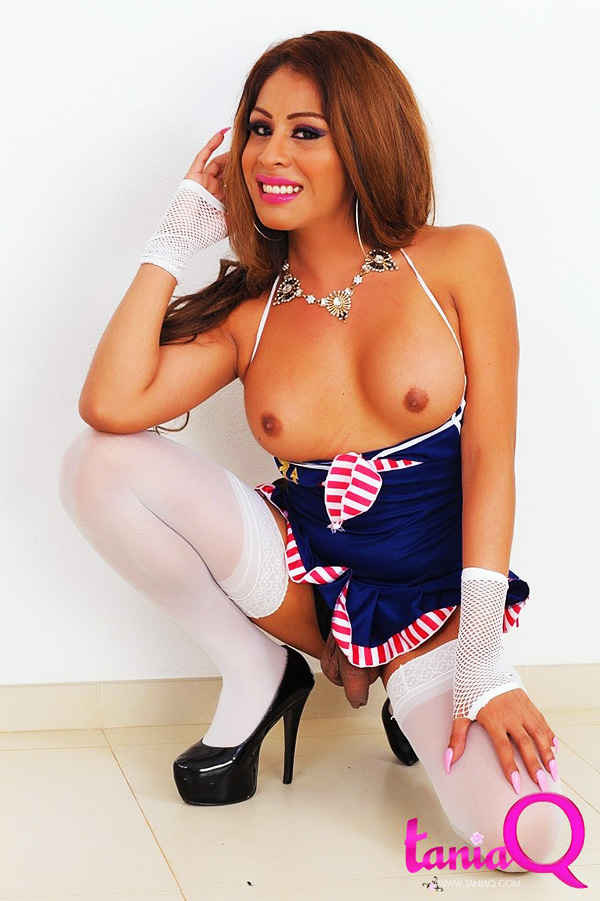 For those of you who love hot trans movies I have them and I want to share them with you. So sign up for my members area right now and get off with me! I desperately want to cum with you.
Otherwise you can surf a few more samples of me here on this Blog. Tits out and Cock out!
Happy tranny Halloween! With hung trans TaniaQ! Hi guys its me TaniaQ. I wanted to wish you all a Happy tranny Halloween! Enjoy the photo below and see you in my members area very soon.
Click here to join me now.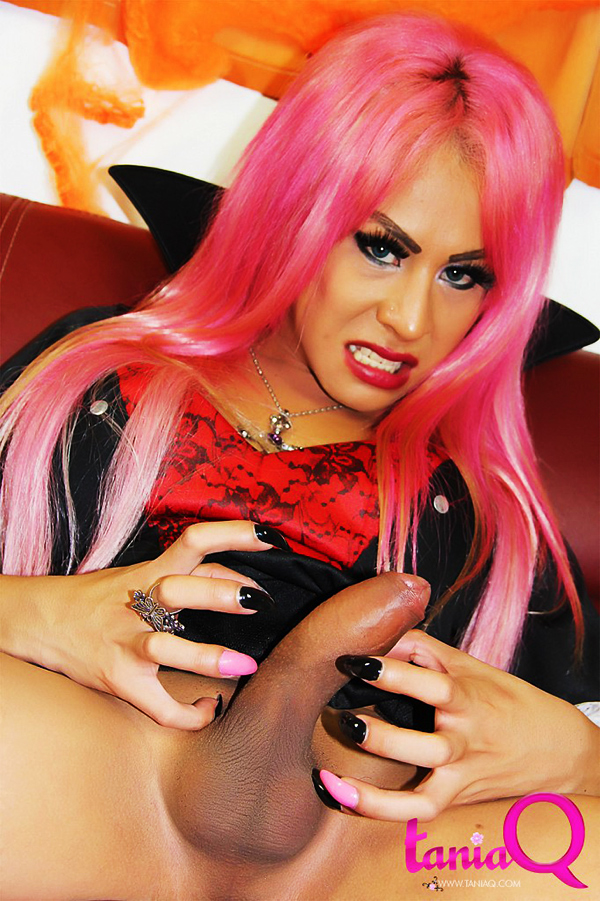 Or surf other samples of my body here.
Kisses.
TaniaQ
Categories
Hot Sites to check out!