Browsing articles in "TaniaQ"
OK guys its a pool day and I want to know who would like to hang out with me. Some sun and fun and wild times and if we can we will grab some photos. Its always a nice time.
Who will join me?
Check out my members area and let me know in there. Email me.
Kisses to everyone and Happy Tanning!
TaniaQ
Panties Spread! Cock hard and ass ready! So now that her panties are partially down and you have teased her cock. Her ass hole is out and also her tits. What are you going to do with her? I will tell you what! Your going to lube your cock and slide it into that tight hole and work it.
With your cock in her ass hole and also a hand around her cock make sure to lean down and give her a nice wet kiss.
Check out more of this image set in the members area right now!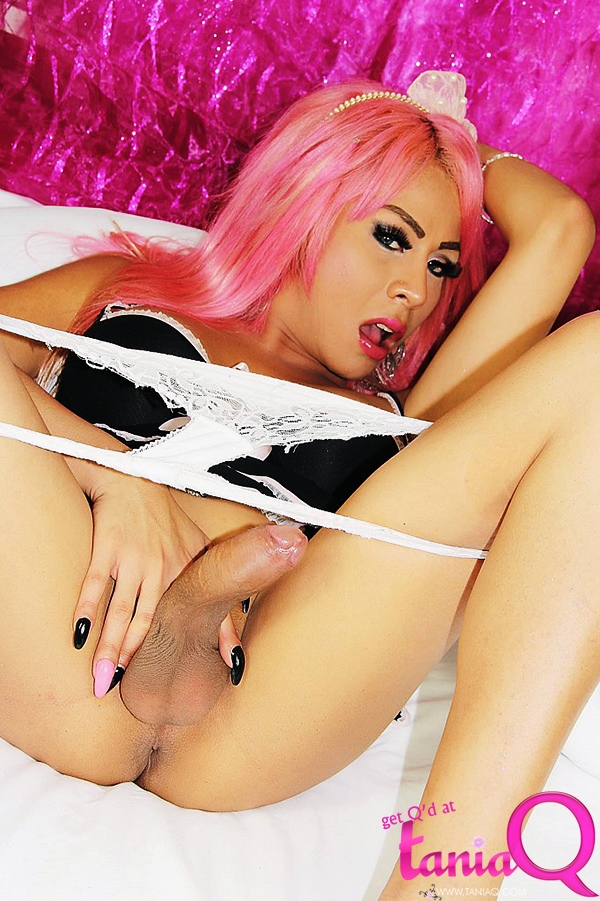 Take a look at this blog and also the members area. Tania Delivers!
SideBoob! Shot outdoors and it was HOT! Yes it got so hot I was melting like I said. But I love this photo. Its the perfect sideboob shot and I makes my tits look amazing and very tasty!
When I see a shot like this it makes me want to reach out and touch the person. Do you want to reach out and touch my boobs? You can!
Check out this photo below and let me know what you think. Then also check out my members area by clicking here. Or click the image.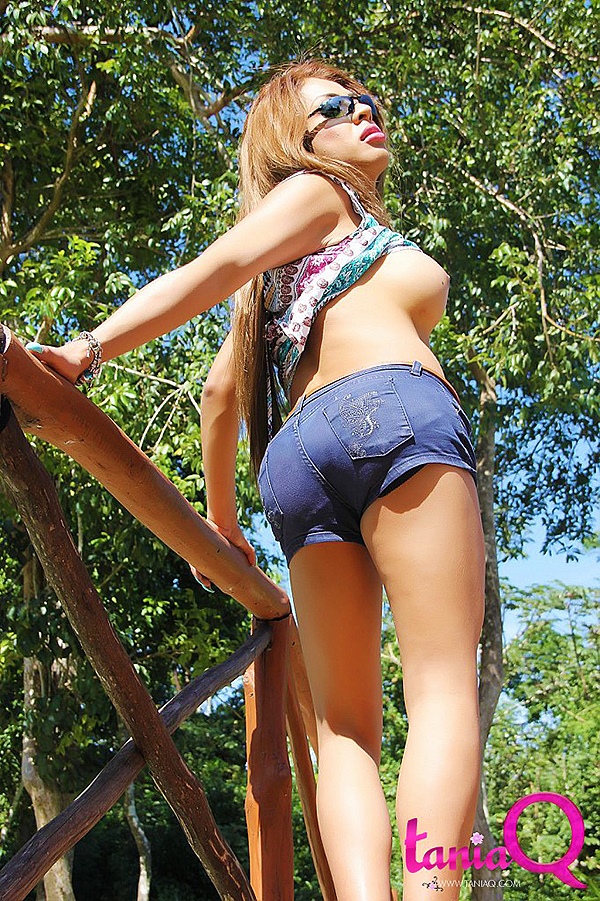 If you want to check out some other posts on this blog. Click below. Also remember to make comments.
Hey guys. I love to shoot content out doors and I am sure you have noticed a lot of my content is in the sun or in public places. I am also always looking for new pleaces to shoot so if you have ideas post them here on the blog or in my members area.
Shooting in the sun can be hard as I need to get in and out of air conditioning or I melt in the sun. 🙂
But the photos come out so amazing that I love to do them for you. Im sure you have seen some that you just loved.
So watch for more posts of me here and in my members area soon of more shooting in the sun.
XOXO
Tania.
TaniaQ Tranny Cock! Time to play guys! So I am here in a sexy little skirt and I am thinking about how much fun it would be to play with you. Or rather you to play with me. I have a nice hard tranny cock and I love having guys service me!
So if you are up for some action! And want to get off with me, its time to become a member. Click a link below or the image and join right now!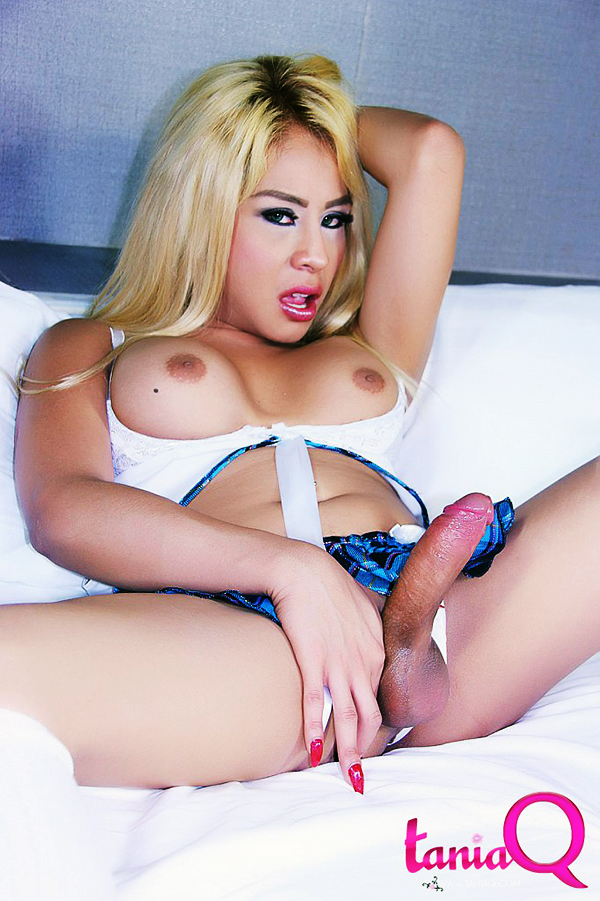 IF you don't yet have your membership you can check out some other samples here on the blog.
Other wise you can join right here and right now and also get off instantly!
Sexy Wet Tranny! Come and play with TanyaQ! So do you know TanyaQ yet? She is somewhat new to the world of online porn but she sure as hell loves it. And she also wants to be a star. So she is asking for any of you that enjoy her photos and videos to make sure and let her know. Comment here on this blog and also in her members area. At the same time she also wants to know if you would like to film with her.
A sexy wet tranny is a turn on and she is so hot here in this photo. You can see the skin glisten on her ass and cock and she looks very sweet and tasty. So in need to getting her ass rammed deep. All we need now is for Tanya to bed over and spread that ass. Or for her to jam her cock deep into ours.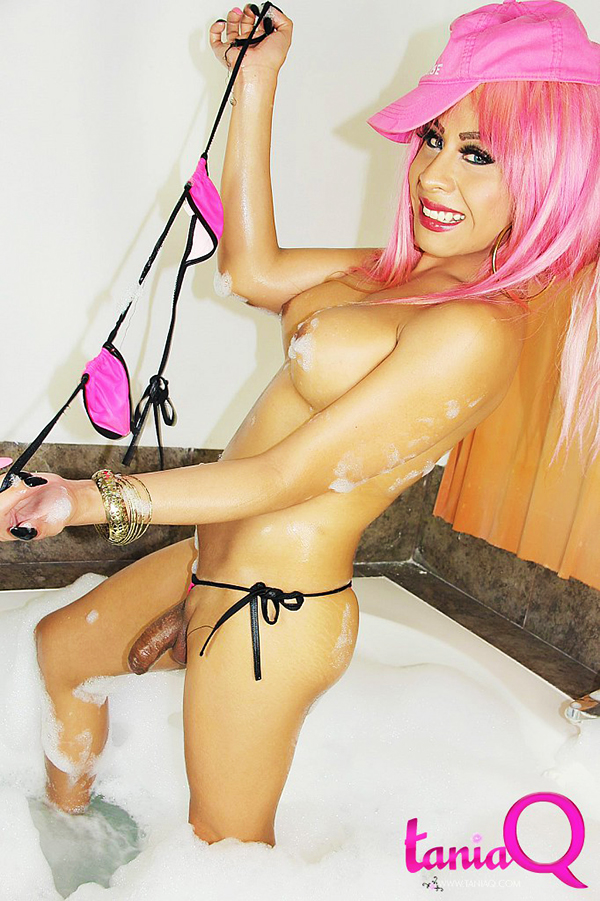 If you want to see the rest of this set and we are sure you do, click right here NOW!
Two Sexy Trannys. TaniaQ and Angeles Cid. So when it comes to two sexy trannys, what do you think of TaniaQ, and Angeles Cid? So now that you see a hot option for a set of photos, do you also want to know there are hardcore scenes of these two together?
Both have big cocks and also love to fuck and suck. They also enjoy fucking women and trans so that makes them perfect.
Dont choose between them take the time to enjoy them both in the members area of TanaiQ.com.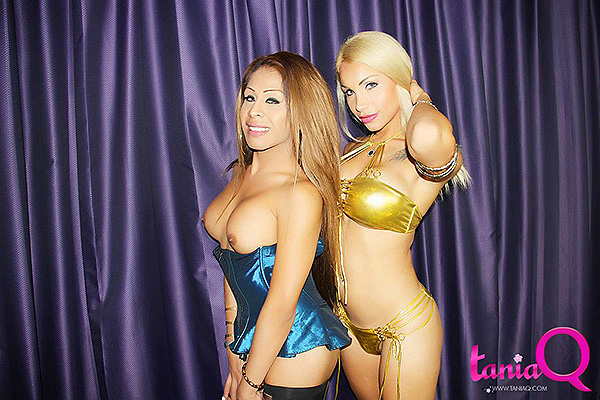 Both of these two sexy trannys want you to drop in and say hello.
Check out other posts on this page by clicking here.
If you also looking for webcams we have a great place to check out. Click here.
Lingerie heels and TaniaQ cumming! OK check out the photo below. Thats the amazing and stunning TaniaQ in lingerie heels and a load of cum on the floor! First of all do you know TaniaQ? She is one hot and sassy tranny that loves lingerie and heels! But more than that she loves to get off with men!
Take a look at the image below and also dont miss out on the video in the members area. Another thing is you might be able to shoot a movie or photos with her so contact her now! Join Here!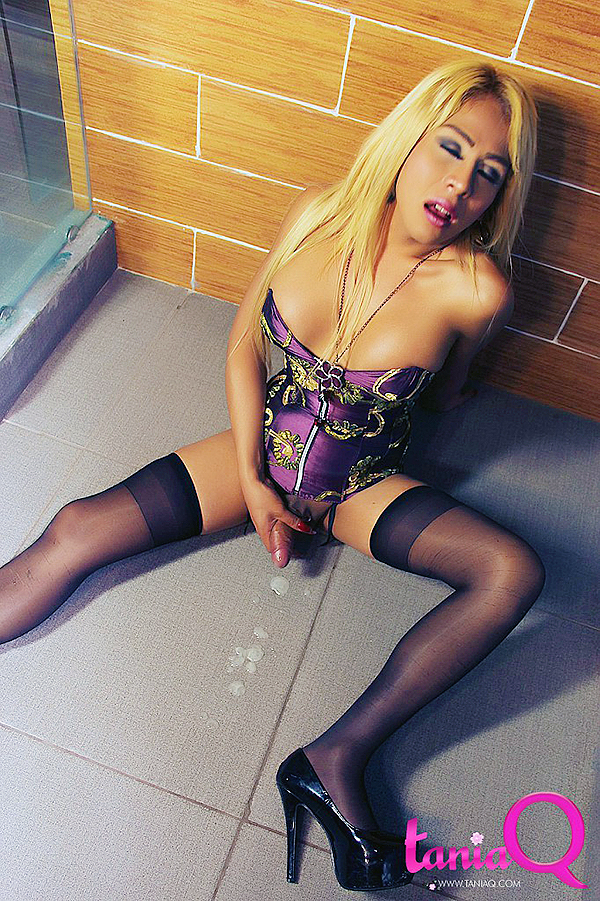 Click on this link to get into the members area and also the time of your life.
TaniaQ cock and club clothes! So not only does TaniaQ have a nice big cock but she also looks pretty damn hot in club clothes. She has told us that she wants to get off before going out! As this helps prevent an erection when in club Clothes. TaniaQ cock shots are not un heard of as she tends to get hard easy!
Right now is your chance to check out the members area of this site. Filled with photos and videos for Tania in every bit of action you can think of. Click here to join right now.
The video below is a tease for you. In the members area it is HD and worth watching with the full cum shot of the amazing TaniaQ Cock!
TaniaQ stockings and heels. And check out that spread! When it comes to sexy clothes, like stockings and heels TaniaQ stockings always look the best. No thats not the name of the actual clothing thats the name of the amazing tranny girl thats in them. Also the name of the girl you need to remember.
And if you dont know who TaniaQ is just take a look at the image below. The hot tranny sitting there is Also one of the hottest girls online and one of the best fucks.
Another thing, Tania sure loves her panties. TanaiQ stockings always are shown with sexy panties !
Join her members area right now to see more!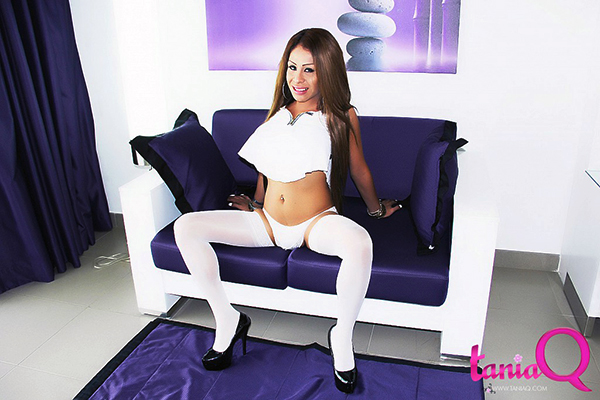 Right now and also this week is your best chance to get with TaniaQ. Message her in the members area.